PROGRAM DETAILS
Duration18 months
Fees
€9,000 for whole program
LanguageEnglish
CampusNicosia - Limassol
DOWNLOAD BROCHURE
Qualification Awarded
Master in Business Administration
Level Of Qualification
Master (2nd Cycle Degree)
Offered by
Department of Business Administration
Mode of Study
Full Time or Part Time
The MBA with Specialisation in Public Policy and Management is primarily targeted at employees working in Greece and Cyprus across a range of public sector organizations. Students on the program will acquire knowledge in the fundamentals of management through a number of core courses in various business disciplines. Building on this foundation, specifically designed courses aim to offer specialist knowledge in public sector policy and management. The graduates of the Program become more competitive in the market place through developing problem solving skills and applying decision-making tools to address real-life business problems in various public sector organizations. Furthermore, they learn how to analyse key issues in public policy development, implementation and management and how to think creatively and make decisions under the unique processes and constraints of the public sector.

Delivery and Duration
- The Program is delivered through the University's e-learning platform and a variety of teaching resources including peer group activities in teams and self-study.
- The minimum completion time based on a full-time basis is three academic semesters. You can choose to complete your studies at a more relaxed pace to suit your personal and professional commitments taking up to a maximum of six academic semesters.

Is this the right program for me?
This is the ideal program for you if:
- You are an ambitious individual who, for a variety of reasons, cannot take significant time out of your job to study, does not wish to relocate or visit the University campus for classes several evenings a week but, at the same time, wish to accelerate your career or increase your employability.
- You are a highly motivated individual with leadership skills and good academic performance who can work independently as well as in groups using online tools.
- You are looking for a career change or making a transition from technical to managerial positions.
Upon successful completion of this program, students should be able to:

1. Acquire basic knowledge of the fundamental concepts, principles and theoretical approaches in the essential business disciplines.
2. Apply state-of-the-art analytical methods and modelling techniques and use case-studies to analyse and provide solutions to real-life business problems.
3. Demonstrate basic knowledge of the fundamental concepts / aspects of public policy and public administration, as well as the related topics of policy design and policy implementation within the institutional framework of liberal democracies.
4. Appreciate certain issues of institutional and operational modernization of public administration.
5. Demonstrate decision making and managerial skills to think strategically and operate globally as a well-rounded business professional and leader.
6. Analyse a variety of business perspectives and market insights to stimulate innovative and competitive thinking.
7. Develop knowledge and skills in using state-of-the-art online tools and technologies
The MBA Specialisation in Public Policy and Management is primarily designed for employees working in Greece and Cyprus across a range of public sector organisations. On completion of the Program, graduates will have learnt to think strategically and creatively and analyse key issues in public policy development, implementation and management. They will have acquired the knowledge and developed the skills to work in leadership positions and make decisions under the unique processes and constraints of the public sector.
General Criteria for Distance Learning Program
All distance learning programs of the University are offered using the e-learning method. Therefore, students applying to distance learning programs, apart from the academic requirements, are required to meet the following: (a) have satisfactory level of digital literacy including use of computer and basic applications, file managing, text editing, searching the Internet, sending and receiving emails using a web browser, (b) have access to a computer with speakers and a camera connected to their computer, (c) have broadband access to the Internet.
Candidates' minimum academic qualifications for admittance to the Program:
- An undergraduate degree from a recognized university or the equivalent international qualification in any scientific discipline, such as, Accounting & Finance, Economics, Maritime and Transport, Engineering, Law, Life Sciences, Social Sciences.
English Language Requirements:
If you have completed your entire degree in a non-English speaking Program of Study, you must demonstrate satisfactory knowledge of English language. Suitable qualifications may include:
- TOEFL, or IELTS, or GCSE, or IGCSE, or Cambridge Certificate of Proficiency in English, or equivalent, or
- High school leaving certificate from a High School where the language of instruction is English, or
- Satisfactory performance (>50%) at the English Placement Test offered by Frederick University.
Work experience:
A two year's work experience or a good GMAT (Graduate Management Admission Test) score would be considered an advantage.
Recognition of Previous studies (transfers):
The program recognises formal prior learning activities of students. Specifically, in the case of a candidate that has undertaken formal education at postgraduate level in relevant fields, enrolling to the MBA-PPM may allow the transfer of up to a maximum of 30 ECTS credits (amounting to one third of the programme and 50% of the taught part). Such candidates should, along with their application form, submit official transcripts (grade reports) and syllabi (course descriptions) for all University postgraduate coursework previously taken. Transcripts are evaluated by an ad-hoc Transfer Committee consisting of the Program Coordinator and two other academic staff members, in order to determine the number of credits to be transferred, in accordance with MBA-PPM program curriculum requirements.
Transfer students, regardless of the number of credits transferred should complete at least sixty of the ECTS credits required by the Program at Frederick University in order to be eligible for graduation.
How to Apply
Application forms can be downloaded by clicking
here
As part of the application you will need to submit the following supporting documents:
1. Full and up-to-date Curriculum Vitae (CV)
2. Personal Statement: A short written statement (around 1-2 pages) outlining your suitability to the MBA-PPM program and your reasons for applying. You may highlight your professional and research interests and any relevant work experience.
3. Degree transcripts and any other supporting documents. Please ensure that you submit copies of official transcripts of all degrees or relevant qualifications to date (including any not yet completed).
4. Two recommendation letters from people familiar with your work (at least one of them must be provided by an academic referee, the other one can be academic or professional). References can be submitted directly by your referee to the Program Admissions Team in two ways:
- Your referee must provide the reference using a professional e-mail address or
- You can request from your referee to provide a hard copy reference on headed paper, signed and posted to the address of the University Admissions Office.
5. Any other supporting documents: copies of certificates of relevant examinations such as language test results, GMAT results, etc.
Successful candidates may be invited to an interview which can be attended in person or via phone or teleconference in order to further assess their suitability for the Program.
Examination Regulations, Assessment and Grading
There are no specific examination regulations, assessment and grading methods employed by this Program. The
examination regulations
,
assessment methods
and
grading system
for this Program are the same as the relevant general university regulations.
Graduation Requirements
Students are eligible for graduation after successfully completing 90 ECTS credits in the courses listed in the Program Structure.
Furthermore, a student can graduate only if their CGPA is greater or equal to 5.00 out of 10.00. Graduating students with a CGPA less than 5.00 might have to take extra courses or repeat a number of courses in order to improve their grades.
Access to Further Studies
The graduates of the program will be able to proceed to further professional or academic qualifications, such as, have access to PhD studies (3rd Cycle) in disciplines related to those offered by the School of Business and Law.
Module Group
ECTS
The student must successfully complete 45 ECTS, from the following list of modules:
Total
90
Semesters
ECTS
| No. | Code | Name | ECTS |
| --- | --- | --- | --- |
| 1 | DLMBA511 | MANAGERIAL ACCOUNTING | 5 |
| 2 | DLMBA512 | MANAGERIAL ECONOMICS | 5 |
| 3 | DLMBA513 | MARKETING PRINCIPLES | 5 |
| 4 | DLMBA514 | FINANCIAL MANAGEMENT | 5 |
| 5 | DLMBA515 | QUANTITATIVE METHODS | 5 |
| 6 | DLMBA516 | HUMAN RESOURCE MANAGEMENT & LEADERSHIP | 5 |
| | TOTAL | | 30 |
| No. | Code | Name | ECTS |
| --- | --- | --- | --- |
| 1 | DLMBA517 | STRATEGIC MANAGEMENT | 5 |
| 2 | DLMBA518 | PROJECT MANAGEMENT | 5 |
| 3 | DLMBA541 | PUBLIC POLICY & PUBLIC ADMINISTRATION | 5 |
| 4 | | MBA ELECTIVE | 5 |
| 5 | | MBA ELECTIVE | 5 |
| 6 | | MBA ELECTIVE | 5 |
| | TOTAL | | 30 |
| No. | Code | Name | ECTS |
| --- | --- | --- | --- |
| 1 | DLMBA510 | RESEARCH METHODS | 5 |
| 2 | DLMBA549 | MBA PROJECT:PART I | 10 |
| 3 | DLMBA550 | MBA PROJECT:PART II | 15 |
| | TOTAL | | 30 |
The delivery of the program of study is supported by the following members of staff: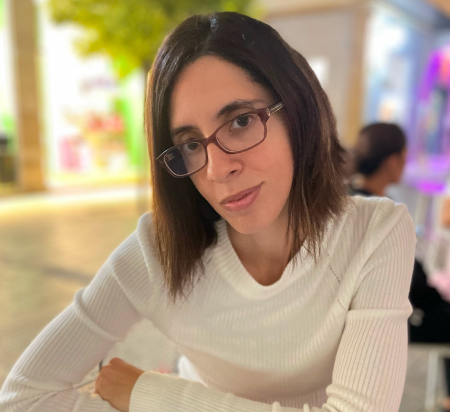 STUDENT STORIES
Frederick University's MBA program enhanced my knowledge in all areas of Business. It offered me the flexibility needed to balance my studies, career, as well as family obligations. The courses I took during the MBA program were challenging, interesting and offered new perspective in this fascinating field.