Athletics
& Student Clubs

Enhance your health and wellbeing, make the most of your time
Whether you're just looking to stay fit, socialize or simply escape the daily routine of the classroom, we are here to cater to your needs. We keep you fit with our sports teams and athletic clubs, we help you develop new skills and cultivate your talents with our student-led clubs and we strive to offer you the wholesome student experience you deserve.
Sports can enhance your health and wellbeing, help you make new friends, and even improve your academic performance. At Frederick University there are various sports options available for all our students with any level of ability.
Frederick Sports Office
The Sports Office is responsible for all sports at Frederick University. The Office organises, directs and supervises the University teams which participate in the Cyprus University Sports Federation (CUSF) championships, and organizes sports activities (though Sport Clubs) which students can participate in. In addition, the Sports Office is responsible for the University's participation in the national parades of 25 March and 28 October.
Contact us at: fusports@frederick.ac.cy
University Championships
Become one of the many great student-athletes who make us proud!
We are a member of the Cyprus University Sports Federation (CUSF) and have a long history in participating and exceling in championships that are organised by the Federation. We run 12 men's and women's teams participating in the annual championships organized by the Federation: Soccer, Futsal, Basketball, Volleyball, Handball, Badminton, Table Tennis, Tennis, Classic Sports, Taekwondo, Sambo and Judo. If you are interested in competitive sports, you can contact the Sports Office and take part in the try-outs that are organized each semester. All students participating in Frederick University Athletic Teams are automatically eligible for sports scholarships.
Recent Achievements in University Championships:
The Men's Futsal team won the Championship in 2019 and 2022

The Women's Futsal team won the National University Championship for the 9th consecutive year

The Men's Basketball team has won 11 Championships

The Men's Football team won the Championship in 2018

The Men's Volley team won the Championship in 2018

The Men's Beach Volley team won the Championship in 2017 and 2018

One of our students ranked first in the 2km race for three consecutive years, from 2017 to 2019

Three of our students won the three first places in Athletics, in the 100m, 400m and 110m hurdles

Our students ranked first in the Badminton tournament, in Men's double, in 2019

One of our students ranked first in Judo in the +100kg category for four consecutive years, from 2016 to 2019

One of our students competed in the World University Championship in 2019, in Archery, and won the honorary 26th place
Sport Clubs
You can also practice your favourite sport or try new sports and activities under the supervision and guidance of qualified coaches and trainers. You can participate in one or more Sports Clubs such as Fitness Boxing, Circuit Training, Kayaking, Scuba Diving, Futsal, Table Tennis, Cycling, Climbing, Rowing, Yoga and Shooting.
Gyms
Nicosia Campus boasts its own Gym, which is fully equipped to cater for a diverse range of training needs. Whether you're interested in cardio exercise, fixed or free weights, or you prefer to join one of our individual and group fitness programs, you will find a variety of options suitable for all abilities.
Limassol Campus students have access, with reduced prices, to the CHS Fitness Club, a 1500 square meter gym.
Sports Events
The University community proudly participates in exciting sports events, such as Limassol Marathon.
Scholarships for performance athletes
We offer full or partial scholarships to students based on their performance in sports.
Students who are part of Frederick University's sport teams that compete in the Cyprus University Sports Federation (CUSF) championships are eligible for sports scholarships.
The provision of sports scholarships to elite students - athletes whose sports are not registered with the Cyprus University Sports Federation (CUSF) is examined on a case-by-case basis.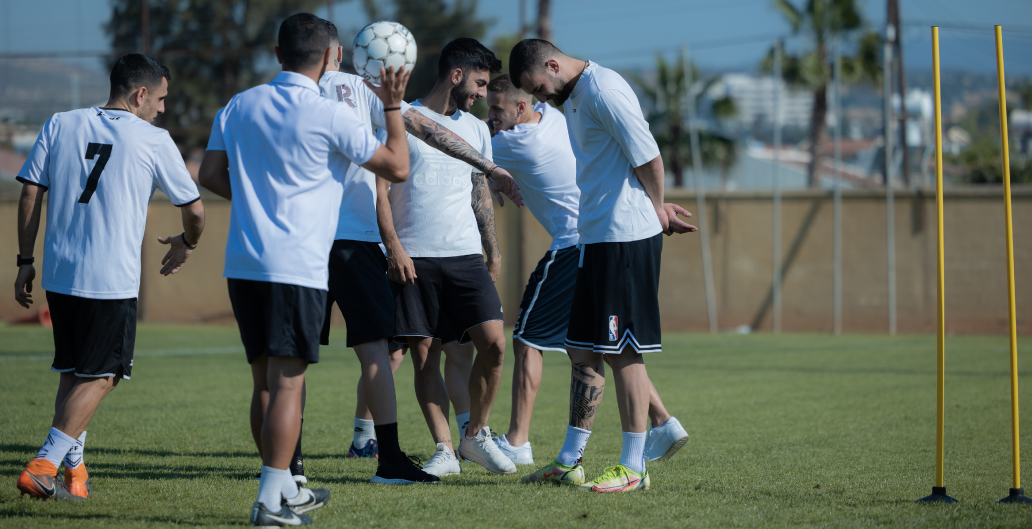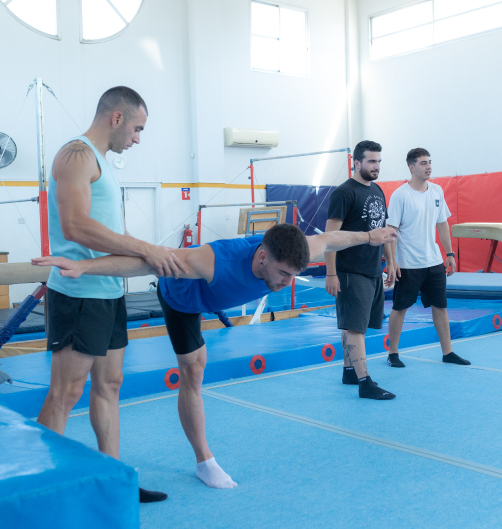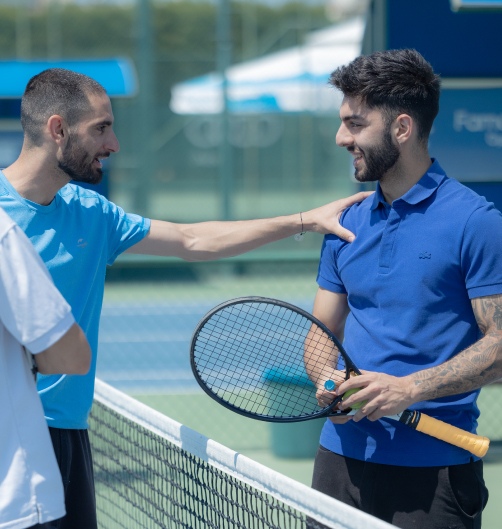 Student Clubs are created by students for students. Creating or participating in Student Clubs is a great way of engaging with the University community, meeting new people and developing skills and experiences that will make your CV stand out!
Why Join a Student Club?
There are many benefits to joining a student club at the University, some more obvious than others. Let's have a look!
It's a great way to meet new people, and not just any people… Fellow students who share your passion and interests! And who knows? You may end up making lifetime friends.
You can network with various organizations in the community. Through our career and student life services we will help you get in touch with organizations in the community so you can promote your cause, work on a joint project or find funding for an event. Networking and making connections with the community this early will be an amazing way to meet potential employers in the future.
You can promote art, a profession, a good cause. Mobilize other students to join so you can spread the joy and fun of participating in a Student Club. Share and spread your passion, not only within the University but also within the wider community.
You can develop skills that will help you in and out of the classroom. Ever heard of soft-skills? Being a member of a Student Club will help you develop soft skills such as communication, organization, leadership, teamwork, networking, and more.
You can use your Student Club participation to boost your CV. Last but not least, by including your Student Club experiences (and any other co-curricular and extracurricular activities) you are demonstrating that you actually have all the skills you are stating in your CV. It will definitely make you stand out!
Have we convinced you yet? Let's go then, register now to an existing Student Club or create a new one.