CHOOSING THERIGHT PROGRAM
Find out what's right for you
We help you lay the foundation to your future
Choosing the right program of study and career path is an important decision in your life. It's a personal choice that lays the foundation to your future; it's about you, your skills, your interests, your goals and your expectations.
Whether you have just graduated high school or you are looking to expand your experience and knowledge in a particular field, we offer more than 80 undergraduate and postgraduate programs of study in a range of disciplines. Explore our options and their corresponding career prospects to discover where you belong.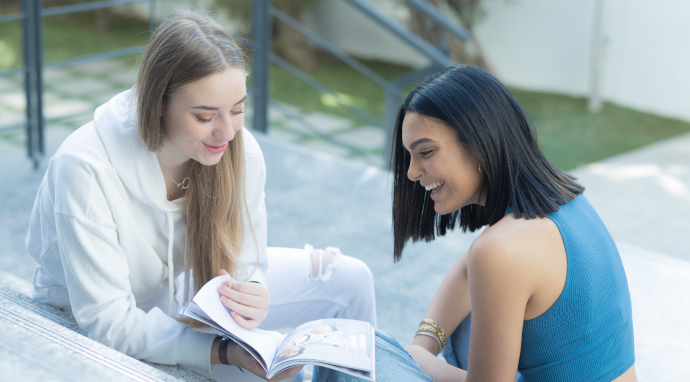 Career Counselling
What do you do when you can't decide?
If you are unsure what career path is the right one for you, you are not alone. When it is time to choose a program of study and career path, many people are undecided.
Luckily you can reach out to our counsellors, who are specialized in providing study and career advice. They will listen to your concerns and present you the different options available. They will help you broaden your knowledge about the job market and make informed decisions that are both suited to your personality and skills.
We also organise career exposure days, which include experiential workshops – taster sessions that give you the opportunity to gain a hands-on experience on particular fields of study. If you are interested in joining our next workshops please email us and we will send you an invitation. You can also arrange to attend classes for a day and explore a program of study.
Additionally, you can take Frederick University's career guidance test, Career Gate, either at the Admissions Office or online. Career Gate is a modern, comprehensive, user-friendly test, providing automated customized results based on simple questions. It will help you understand your personality and what type of occupations suit you, so that you can make the best possible career choice.
Our Counsellors will guide you in completing the test and they will analyse the results to you, providing you with a full report and suggestions.
Contact details:
Email: info@frederick.ac.cy
Telephone:
Nicosia office: +357 22 394394
Limassol office: +357 25 730975
Athens office: +30 210 3311288