Facilities& Infrastructure
We invest in creating a great learning environment
From state-of-the-art learning resources to the latest equipment and ongoing support, everything you need is here, to help you acquire the required knowledge and skills.
Frederick University operates from two campuses. The main campus is in Nicosia, the capital of Cyprus, and the other campus is in Limassol, the second largest city.
Nicosia Campus
Besides being the capital of Cyprus, Nicosia is also the largest city on the island.  
Our Nicosia campus comprises several buildings, all within walking distance from each other. The modern facilities include administrative and faculty offices, a library, conference halls, lecture halls, classrooms, computer and engineering laboratories, art and craft studios, workshops, a fitness center and a modern cafeteria.  The Campus is conveniently situated just two kilometres from the city center with easy access to the charming old town, government offices and foreign embassies, as well as interesting sites, such as museums and monuments, modern bars and restaurants and beautiful parks.
For more information about the campus area click here.
View Campus Map
Limassol Campus
As a busy international port, cultural center and attractive tourist destination, Limassol offers a unique living experience. Our Limassol campus comprises classrooms, computer and engineering laboratories, art and craft studios, workshops, a library, seminar rooms, administration and faculty offices and a large cafeteria. The campus has easy access to the city center and the coast which means you can easily experience Limassol's famous nightlife, relax at sun-drenched beaches and attend world-class events.
For more information about the campus area click here.
View Campus Map
Inclusive facilities
University facilities, including outdoor areas and public spaces, are accessible for people with disabilities. Ramps and elevators are available in all buildings. Elevators have both raised numerals and braille signage. Classroom and seminar room settings are inclusive and can easily accommodate students with disabilities. Toilet facilities are accessible for disabled employees and students. All buildings have accessibility signs with appropriate symbols and guidelines. There are also dedicated
parking spaces for disabled students
, staff or visitors.
No Smoking Policy
The University implements a 'No Smoking Policy' in all University premises in both the Nicosia and the Limassol Campus. You can read the full policy here.
We provide various information system services to support and facilitate your learning. For example, through the student university account, you are able to connect to the university library and other databases remotely from your home (VPN), to have access to the specialized virtual computer workshops (virtual labs), to manage your courses (Student Information Portal), to have access to notes, presentations and other course material to manage your tasks (learning management system), and to communicate with your peers and professors (university forums and electronic messaging).
An integral part of your university experience is a modern library. Our Library Service supports you with up-to-date access to academic information and related services.
The University library, besides the fact that it is one of the largest libraries in Cyprus in terms of books, it has also invested substantially to electronic sources through subscriptions to world-wide publishing houses and scientific journals, such as Springer and Whitley, as well as other databases and e-books. You can access these resources from anywhere through the university network or from outside the network by using your Frederick credentials (username and password).
Both the Nicosia and Limassol campuses feature well-equipped, ultra-modern libraries with general-purpose PCs, uninterrupted internet access, comfortable and inspiring study spaces, meeting and conference tables and even informal seating areas where you can relax. An expert team of librarians are on hand to support and help with queries.

The libraries are also open and available to the general public. In line with the university mission statement, the university library aims to offer its services to the general public. Being an inner-city university, we wish for the library to be a center-point for the local residents as well as to the broader community for supporting quests for knowledge and investigation. To this end, all libraries are accessible, allowing the use of both printed and online material. Visitors are provided with temporary access codes to allow them connection to the internet and with this access to all electronic resources available by the library. Similarly, the library provides access to visitors to all general-purpose computers available.

Furthermore, visitors can request access to specialized software available at the university for non-commercial use via the virtual computer laboratory. In short, the library offers all its services free of charge to any visitor as it does to members of the university community, with the exception of book lending and facilities for remote access.
The libraries are open from 8:00 to 18:00, Monday to Friday, excluding public holidays.
Contact information:
Nicosia Library: +357 22394394
Limassol Library: +357 25730975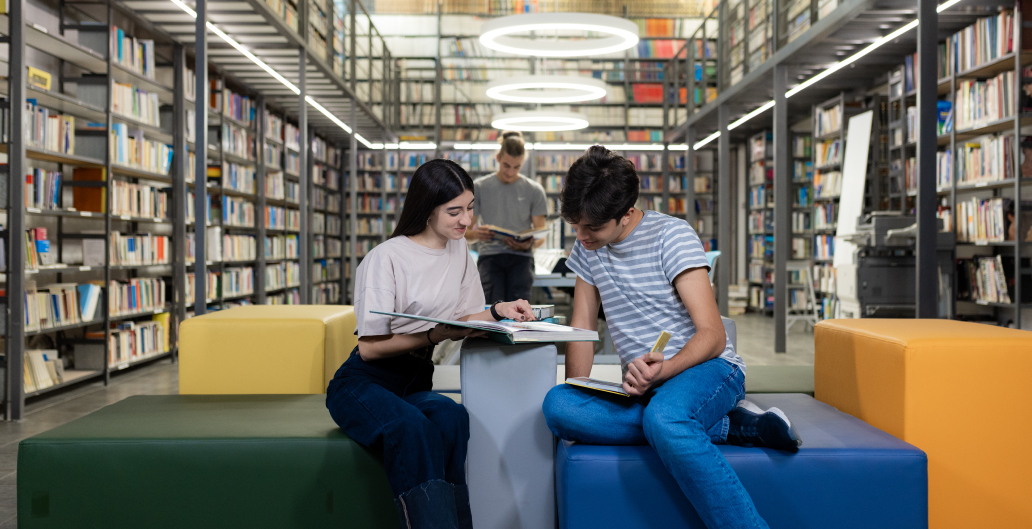 If you would like to join an online course while on campus, you can use our dedicated study facilities in the teaching buildings in Nicosia and Limassol. You are expected to use your own personal device(s) (mobile phones, laptop, tablets) with earphones to connect to your online course.
Room 57, Main Building, Nicosia Campus
Room 306, Limassol Campus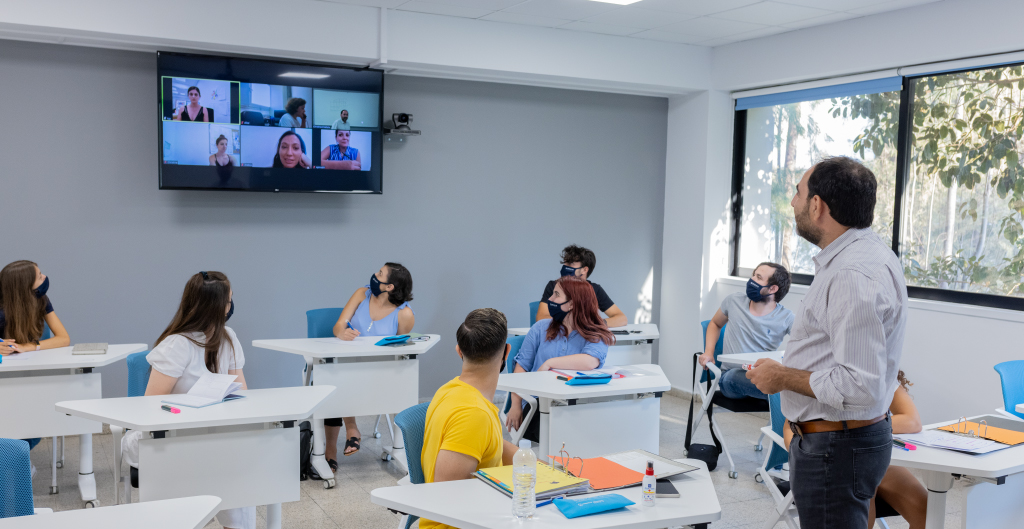 Nicosia Campus boasts its own Gym, which is fully equipped to cater to a diverse range of training needs. Whether you're interested in cardio exercise, fixed or free weights, or you prefer to join one of our individual and group fitness programs, you will find a variety of options suitable for all abilities.

The gym facility is accessible and available for use by individuals who are residing in the University's surrounding neighborhood. It is a convenient and inclusive fitness resource promoting a healthier and more active lifestyle within the local community. For more information please contact the Sports Office: fusports@frederick.ac.cy
Limassol Campus students have free access to the CHS Fitness Club in Limassol (Archiepiskopou Leontiou A250, 3020 Limassol, Tel. 25250101) with their student card.
CHS has revolutionized what was the gym experience in Limassol to date. A 1500 square meter establishment provides everything a gym goer would need such as:
Cross training area
Cardio equipment
Heavy-duty weights
Closed room for your everyday classes (including Circuit training, Body Pump, Grit, Cx Worx, Glutes and Abs, Zumba)
Brand new outside area, for body weight and functional training
For more info contact the Limassol Campus Sports Office (Stella Demetriou, ad.sd@frederick.ac.cy)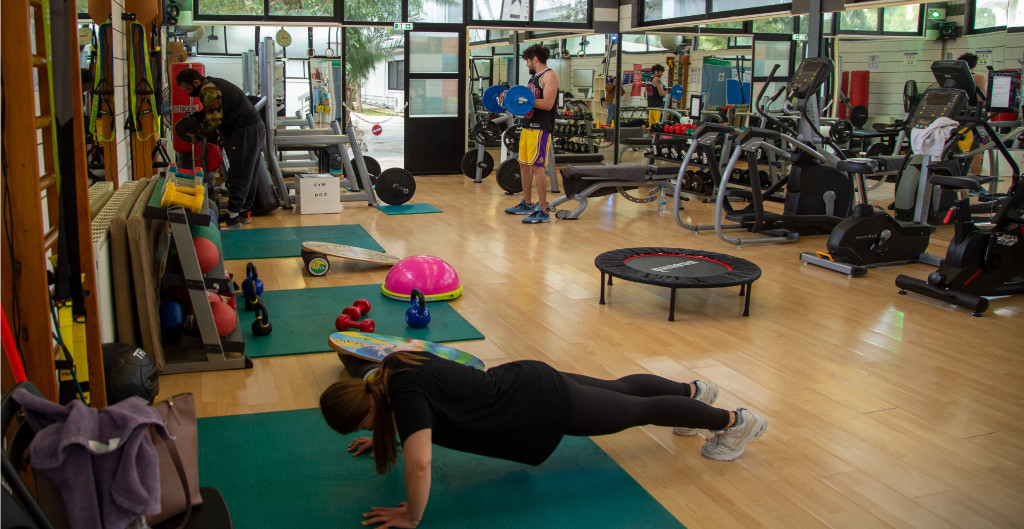 The 21st century classroom needs to engage students and faculty members. Our new classrooms boast ultra-modern, high quality furniture and equipment that create inspiring and stimulating yet comfortable and efficient learning spaces. They boast convenient and flexible seating and versatile workstations that promote student collaboration and interaction, empowering the student to be an active part of the learning process.
View our new classrooms here.
All classrooms in both campuses have been technologically upgraded to enable hybrid classes so face to face sessions can be transmitted live to students over the Internet and the students can participate virtually in the extended classroom environment.
All classrooms have been technologically upgraded with the latest equipment so as to provide a virtual class environment and allow students to participate and effectively interact with the instructors and fellow students remotely.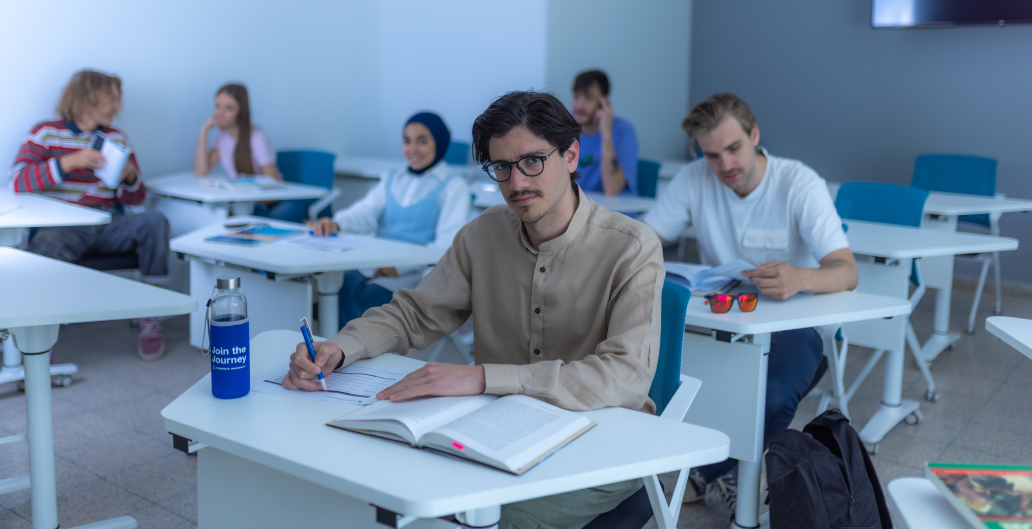 At Frederick University, all Schools boast well-equipped specialized laboratories, which are used for both educational and/or research purposes. There are also open-access computer labs, equipped with specialized software so that students can apply the knowledge they acquire through their studies.

Computer Science & Computer Engineering Laboratories
- Mobile Devices Laboratory
- Computer Networks Laboratory
- Robotics and Automated Systems Laboratory
- Computational Intelligence Laboratory
- High Performance Computers and Embedded Smart Systems Laboratory

Electrical Engineering Laboratories
- Analogue and Digital Circuits and Systems Lab
- Electronic Circuits Construction and Testing Lab
- Control Systems Lab
- Communication Systems Lab
- Power Systems and Renewable Energy Sources Lab

Automotive Engineering Laboratories
- Laboratory for General Disassembly - Assembly and Vehicle Control and Repair Laboratory
- Electrical - Electronics Laboratory and Diagnostics
- Basic Engine and Systems Laboratory and Vehicle Control and Repair Laboratory
- Steering Alignment Laboratory and General Disassembly - Assembly Laboratory
- Air Conditioning and Diagnostics Laboratory
- Fuel and Biofuel combustion and exhaust emissions analysis Laboratory

Mechanical Engineering Laboratories
- Laboratory of Thermal Hydraulics Systems (Boilers)
- Cooling Systems Laboratory
- Solid Fuels Laboratory
- Laboratory of Structural Physics
- Metal Identification Lab
- Fluid Dynamics Laboratory
- Machine Shop (Lathe-Milling-Welding)
- Material Resistance Laboratory (Pressure - Tensile Presses)
- Laboratory of Hydraulic and Pneumatic Systems
- Race-car construction/manufacture/production Laboratory: Formula Student Racing Car
- 3D Design and Printing Laboratory
- Naval Engineering Laboratory

Architecture Engineering Laboratories
- Department of Architecture Modelling Laboratory
- Laser Cut
- Woodworking
- Polystyrene Processing
- Modelling Power Tools
- Computer Aided Design Laboratory
- Large Format Printing
- 3D Design and 3D Printing Laboratory

Civil Engineering Laboratories
- Structural Engineering Laboratory
- Building Materials Laboratory
- Fluid Mechanics / Hydraulics Laboratory
- Environmental Engineering Laboratory
- Geotechnical Engineering Laboratory
- Land Surveying Laboratory

Pharmacy Laboratories
- Laboratory of Chemistry and Pharmaceutical Chemistry
- Laboratory of Biochemistry and Molecular Biology
- Laboratory of Pharmaceutical Technology
- Laboratory of Pharmaceutical Analysis
- Interdisciplinary Laboratory of Anatomy and Physiology
- Physics Laboratory

Nursing Laboratories
- Midwifery and Paediatrics Nursing Simulation Laboratory
- Intensive and Emergency Nursing Simulation Laboratory
- Clinical Nursing Skills Laboratory
- Wounds Care Laboratory
- Interdisciplinary Laboratory of Anatomy and Physiology

Physical Education and Sports Science Laboratories
- Laboratory of Health, Wellness & Sport Performance

Department of Education Laboratories
- Puppetry Theatre and Music Laboratory
- Art workshop
- Physical Education Laboratory
Cyprus Marine Technology Academy
- Marine Engineering Workshop Facilities
Audio-visual Communication and Journalism Laboratories
- Specialized Computer Workshop
- Design Studio Workshop
- Model making Workshop
- Fashion Design Studio
- Fashion Collection Design and Construction Workshop
- Pattern Cutting Design Workshop
- Computer Aided Pattern Cutting Design Studio
- Garment Technical Drawing Workshop
- Fashion Accessories Design and Construction Workshop
- Recording Studio
- Photography Studio
- Cinematography and Photography Studio
- Digital Multimedia Studio featuring up-to-date hardware and software for Non-Linear Video Editing, Audio Production and Post- Production, Vector Design & Image Manipulation, Editorial Design, 2D/3D Animation & Moving Images, Web, Mobile & On-Line Design.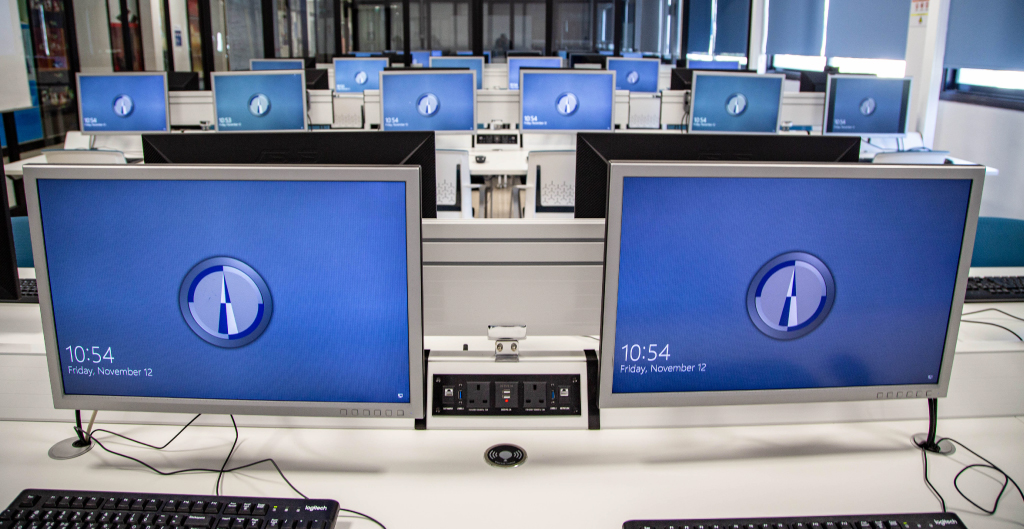 In need of a break in between lectures? There are three Cafeterias available at the Nicosia campus (library, new building and architecture building) and one at the Limassol campus (main building). All cafeterias serve a variety of hot and cold fresh, locally-sourced meals, snacks and drinks for staff, students and visitors. The main cafeterias also feature modern, cosy spaces for relaxing, lounging, playing and mingling!