PROGRAM DETAILS
Duration18 months (full time)
Fees
€9,000 for whole program
LanguageEnglish
CampusLimassol
DOWNLOAD BROCHURE
Qualification Awarded
Master (MSc) in International Trade and Shipping Management
Level Of Qualification
Master (2nd Cycle Degree)
Offered by
Department of Maritime Studies
Mode of Study
Full Time or Part Time
For centuries, international shipping has been critical to the development of world trade. The inter-relationships between falling transportation costs, economic growth and globalisation are in continual motion as supply chain networks ceaselessly evolve. These elements: shipping, trading patterns and organization are the fundamentals of the programme while the legal, financial, and managerial aspects of trade and transport form the superstructure.

The course delivers a comprehensive integrated overview of the core subjects essential to a thorough understanding of international trade and transport. Specifically, the course aims to develop the generic business skills required by managers working in the area of international trade and maritime business; develop critical analytical skills and apply them to the challenges they continually meet.

The interdisciplinary nature of the programme prepares students as future professionals who can function effectively in the complex business environment of the global marketplace. The diversity of supporting activities within the highly dynamic trade and maritime industry and its various sectors, consisting of many hundreds of large, medium and small firms, makes this choice possible. Graduates of this programme will have a variety of career options, including import and export business, ship management, commercial management, insurance, freight forwarding, transportation and logistics, port agency, trade and ship finance, maritime regulation as well as a variety of other administrative posts in the private and public sectors.

The specific objectives of the MSc in International Trade and Shipping Management are that the students:
- have the intellectual skills necessary to contribute to developing strategies for the direction of international transport and trade;
- become familiar with the main theories and practices of international shipping, transport and trade;
- can describe and critically analyse the structures and institutions of managing and organizing sea transport;
- examine the financial risks and opportunities of the trade and transport business environment;
- be able to grasp the import of the legal, economic and regulatory institutions and practices of trade and transport.
Students of the program are also offered the opportunity to focus on an elective group of subjects of their choice, and obtain a 'concentration' in one of three areas:
COMMERCIAL SHIPPING AND TRADE PRACTICES

Global Trade Practices
Commercial Management of Ships
FINANCIAL MANAGEMENT
Banking and Shipping Finance
Economics of Sea Transport and International Trade
OIL AND GAS MANAGEMENT
Commodity Trading and Risk Management
Oil and Gas Management
The language of instruction is
English
.
Upon successful completion of this program, the students should be able:
1. Develop a comprehensive knowledge of the structures, processes and institutional practices of trade and shipping in the global market place
2. Examine the financial risks and opportunities of trade and transport business
3. Grasp the importance of the legal, economic and regulatory institutions
4. Develop, implement, and promote policies and programmes relevant to the challenges of international trade and shipping management
5. Acquire and apply knowledge and critical skills necessary to progress to study for a research degree (MPhil, PhD etc.)
Getting Students closer to the realities of the Profession
In its endeavor to bring students closer to the shipping industry companies, the Department of Maritime Studies is proud to announce the addition of a work placement modules at both its undergraduate and post graduate programmes.

In addition, MSc students with high GPA score are given the opportunity to undertake an innovative Internship Program which enables them to take on administrative responsibilities aboard a merchant vessel. Participant students will experience professional sea service, while observing and learning from maritime professionals. They will have the opportunity to apply the theoretical knowledge acquired, gain new skills and enhance practical competence which will be very useful to their prospective professional endeavors. More particularly, interns are able to attend and participate to onboard and onshore tasks and functions directly related to their overall academic and career goals. The internship takes place during the summer period and lasts 14 weeks. Students are first placed in a shipping company ashore for two weeks and then on board a vessel for approximately 12 weeks. Each intern must produce evidence of his or her learning by completion of the "Internship Training Record Book" whilst on board; this record is then monitored and signed by the Master, or a designated training Officer, who acts as an on board supervisor. Upon completion of the onboard internship program students are required to produce a project on any topic related to their MSc program or a topic related to the ships' operations and administration experienced by the interns, during their on-board internship.
Both modules will be available to Maritime students as of the summer of 2016.
Significant recent developments in the business sectors in Cyprus make both postgraduate Programmes of studies especially relevant. The island is considered to be one of the world's leading maritime centres and is fast becoming a new European hub for imports and re-exports activities linking Europe with the Far East in ways previously unexplored. At the same time the energy sector in Cyprus is also developing rapidly.

There is a variety of career options upon completion of any of these two Master's Degree Programmes including import and export business, ship owning and ship management, chartering, commercial legal services and consultancy, banking and finance, oil and gas trading and management, insurance, freight forwarding, transportation and logistics, port management, shipping agency, as well as a variety of posts in the public administration and government.

Graduates of these Programmes will be positioned favourably in the local and international market for the newly created employment opportunities. They will be able to undertake managerial, legal and executive responsibilities. Those already in employment are expected to enhance their career prospects and be prepared to face the challenges of a more demanding position.
Specific Admission Requirements
Academic Requirement: A good undergraduate degree from a recognised university or an equivalent international qualification or an acceptable professional qualification. Candidates' specific minimum academic requirements for admittance to the program are:
- Undergraduate degree with a business orientation or
- Undergraduate degree in any other area - not business oriented-, provided the candidate has substantial experience in a managerial post within a business environment or
- A professional qualification such as Membership of the Institute of Chartered Shipbrokers,
- Master Mariner's or Chief Engineer's Certificate of Competency. This will only apply where the candidate has satisfactory business experience

English Language Requirement: If you are studying or have completed your entire degree in a non- English speaking university, you must demonstrate satisfactory knowledge of English language. Suitable qualifications may include:
- TOEFL, IELTS, GCSE, IGCSE, Cambridge Certificate of Proficiency in English or equivalent) or
- High school leaving certificate from a High School where the language of instruction is English or
- Α pass (50%) at the English Placement Test of our University.
Recognition of Prior Learning

There are no specific arrangements for recognition of prior learning for this Program. Candidates can be granted transfer credits according to the
general arrangements for recognition of prior learning
of the University.

How to Apply:
Application forms can be obtained from the Admissions Office at Frederick University in Nicosia or Limassol. Alternatively, the form can be downloaded by clicking the button below:

Application Form: Click here to download (pdf)

As part of the application form you will need to submit the following supporting documents:
- Full Curriculum Vitae (CV).
- Official transcripts of all degrees to date (including any not yet completed): Please ensure that you provide full detailed copies of your transcripts outlining all the modules you have studied and marks achieved.
- Personal Statement: A short written statement not more than 500 words outlining your suitability to the programme and your reasons for applying. You may highlight your professional and research interests and any relevant work experience.
- Two academic references or one academic and one professional where is applicable. You can provide us the names and contacts (telephone and email addresses) for your referees and they will be contacted directly by our admission office.
- Any other supporting documents: copies of certificates of relevant examinations such as language test results, GMAT results, etc.

For admissions enquiries you may contact Frederick University in Limassol:
Admissions and Student Affairs Officer: Ismene Charalambous
Tel. +357 25730975 (ext. 128)
Email: sec.ci@frederick.ac.cy
MSc Programme Director: Dr Angelos Menelaou
Tel. +357 25730975
Email: bus.ma@frederick.ac.cy

The complete package must be sent to:
Programme: MSc in International Trade and Shipping Management
Department of Maritime Studies
Frederick University
18, Mariou Agathagelou Str.
Agios Georgios Havouzas,
3080, Limassol
Cyprus


Examination Regulations, Assessment and Grading
There are no specific examination regulations, assessment and grading methods employed by this Program. The
examination regulations
,
assessment methods
and
grading system
for this Program are the same as the relevant general university regulations.
Graduation Requirements
Students are eligible for graduation after successfully completing 90 ECTS credits in the courses listed in the Program Structure.
Furthermore, a student can graduate only if their CGPA is greater or equal to 5.00 out of 10.00. Graduating students with a CGPA less than 5.00 might have to take extra courses or repeat a number of courses in order to improve their grades.
Access to Further Studies
Graduates will also be able if they so wish to proceed to obtain professional or further academic qualifications.
Module Group
ECTS
The student must successfully complete 48 ECTS, from the following list of modules:
The student must successfully complete 12 ECTS, from the following list of modules:
The student must successfully complete 30 ECTS, from the following list of modules:
| No. | Code | Name | ECTS | Hours / week |
| --- | --- | --- | --- | --- |
| 1 | ITSM520 | DISSERTATION | 30 | 0 |
Total
90
Semesters
ECTS
| No. | Code | Name | ECTS |
| --- | --- | --- | --- |
| 1 | ITSM501 | INTERNATIONAL TRADE AND SHIPPING MANAGEMENT | 8 |
| 2 | ITSM502 | INTERNATIONAL MARITIME LAW AND CARRIAGE OF GOODS | 8 |
| 3 | ITSM503 | LOGISTICS AND SUPPLY CHAIN MANAGEMENT | 8 |
| 4 | | ELECTIVE | 6 |
| | TOTAL | | 30 |
| No. | Code | Name | ECTS |
| --- | --- | --- | --- |
| 1 | ITSM505 | SHIP MANAGEMENT | 8 |
| 2 | ITSM506 | RESEARCH METHODS | 8 |
| 3 | ITSM507 | COMMODITY TRADES | 8 |
| 4 | | ELECTIVE | 6 |
| | TOTAL | | 30 |
| No. | Code | Name | ECTS |
| --- | --- | --- | --- |
| 1 | ITSM520 | DISSERTATION | 30 |
| | TOTAL | | 30 |
The delivery of the program of study is supported by the following members of staff: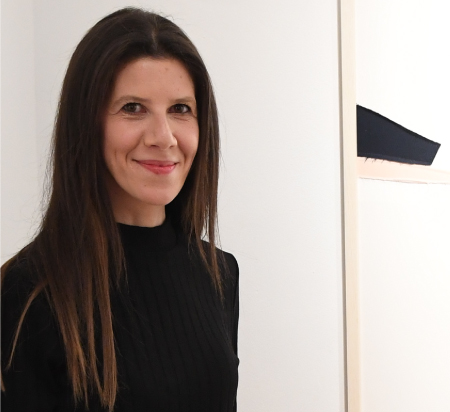 STUDENT STORIES
In fall 2015, I managed to find this unique Programme, I was looking for, at the Department of Maritime studies of Frederick University: A postgraduate Programme, which effectively enhances the knowledge and managerial skills of students. An important advantage of the Programme is also the fact that is supported by a combination of reputable academics and shipping practitioners; definitely offering a great experience and knowledge for the members of the maritime industry.
Simos Pillakouris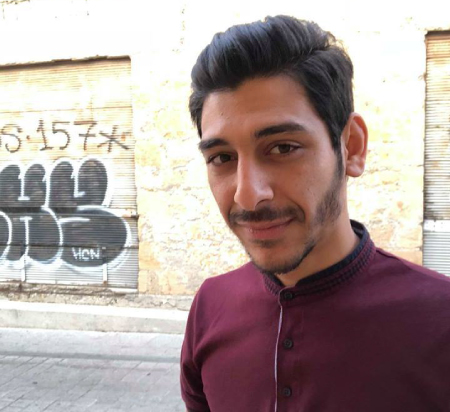 STUDENT STORIES
Frederick has provided me with the necessary knowledge to go out and achieve my career goals in becoming fully-qualified and experienced. I now have the necessary skills and practice to contribute to the industry and this is all due to the assistance of great professors together with the hard work throughout my five years of study. I have been able to gather experience by working in a shipping company full time, in parallel to my studies for the past three years.
Demitra Christina Psakides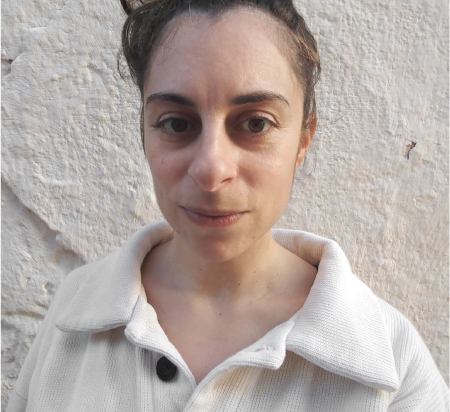 STUDENT STORIES
I combined my Bachelor's degree in Law with the MSc in International Trade and Shipping Management and I was able to find employment in a world leading group of shipping companies even before I graduated. The said Programme is flexible and properly structured for individuals who wish to study and work at the same time. The professors teaching in this programme were professionals and academics with exceptionally impressive careers and educational backgrounds, giving thus students the opportunity to associate with highly respected professionals in the industry.
Vivian Theocharous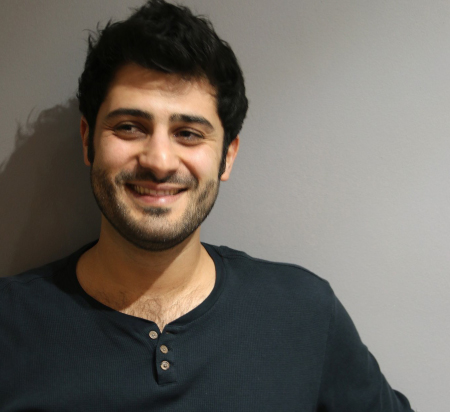 STUDENT STORIES
My MSc Degree in "International Trade and Shipping Management" provided me with the necessary academic and practical knowledge and has added value to my professional status. Because courses were offered after working hours the teaching schedule was proven convenient for my professional and social life.Overall, I believe that I have made the wisest choice to follow postgraduate studies at Frederick University, because I have got the knowledge on different aspects of shipping industry and international trade, moreover I also improved my self-confidence to deal with the professional challenges of my daily work.