News
Frederick University participated in the Researcher's Night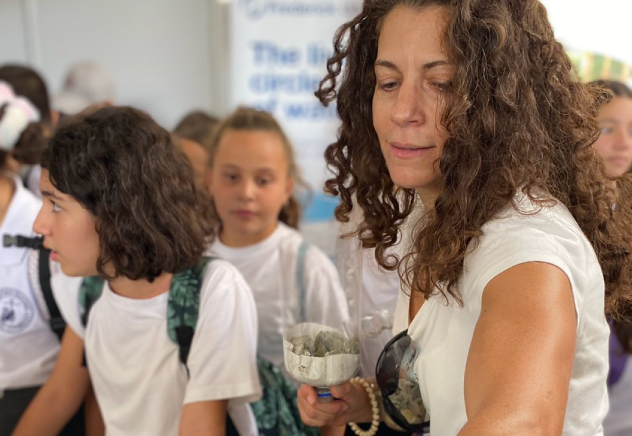 Frederick University participated in this year's Researchers' Night, with five projects and activities carried out by the University's various Research Units, research and academic staff.
Organized by the Research and Innovation Foundation in Cyprus, the European Researchers' Night is an annual event aiming to nurture a culture of research and innovation by offering a unique opportunity to the public to engage with high-end technology, experiments and scientific activities.
The 2022 Researchers' Night took place at Eleftheria Square, Nicosia on September 30th.
As part of its participation, Frederick University presented Planeterella, one of only 33 devices in the world that simulate the solar wind and the Aurora. Additionally, members of Frederick University's Cyprus Ionospheric Research Group presented the Bertiss and CyFFORS, two freely accessible digital platforms which inform the public about extreme weather phenomena in Cyprus, in real time.
The University's Mobile Devices Laboratory (MDL) presented the GUIDed app, which uses augmented and virtual reality and offers solution to the elderly on matters of personal care.
Frederick University's Robotics Academy presented activities for children, giving them the opportunity to interact with the awarded Kinems platform, try out digital kinesthetic games and learn about programming. The University also hosted activities on the "living circle of water" and its sustainable uses, organized in collaboration with the Forest School.
The Nature Conservation Unit presented the BIOMON research project, which uses passive acoustic monitoring methods to survey bird communities in biodiverse agricultural farmlands in the EU.
"We are pleased to be able to share our work with the public during this event which displays the diversity of science and its impact on citizens' daily lives in fun, inspiring ways. Our University is dedicated in conducting high-caliber research by developing and implementing Research, Development and Innovation (RDI) projects which can ultimately have an impact on our society. It is thus highly important for us to engage with citizens and raise awareness about our research", says Mr. Alexis Onoufriou, Director of Research and Interconnection Service at the Frederick University.
The generation and transfer of new knowledge through innovation activities and applied research is one of Frederick University's core pillars. In the last decade, the University participated in more than 200 research projects and developed research units which excel on an international level.