ANNOUNCEMENTS
Continuing Student Registration (conventional) Spring 2023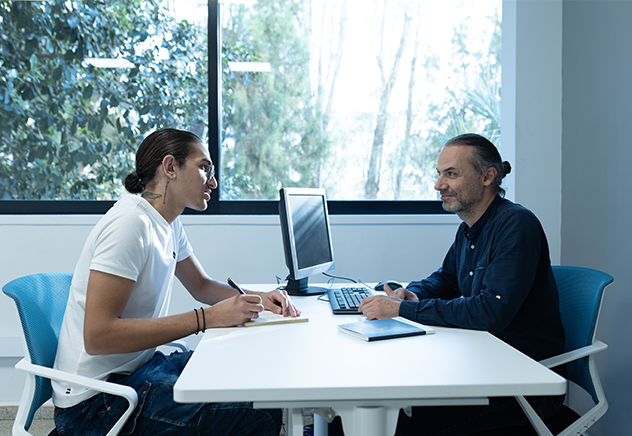 CONTINUING STUDENT REGISTRATION (conventional) SPRING 2023

Ακολουθεί το ελληνικό κείμενο

Dear students
We are reminding you that all continuing students will need to register to the Spring 2023 semester and to your Spring 2023 courses.
Course registration
for
continuing students
will take place
from Monday 6th to Friday 10th of February,2023
.
Classes for spring 2023 begin
on
Monday, February 13, 2023
. Do not forget to always refer to the Academic Calendar found
here
.
HERE
you can find detailed instructions on how to complete your registration for Spring 2023 in the following four steps:
Step 1: Settle your tuition fees and activate the Semester.
Step 2: Meet with your Academic Advisor and register to courses.
Step 3: Confirm your semester courses in Extranet and view you timetable.
Step 4: Access your courses and course content in the learning platform.
Have a successful semester!
---
ΕΓΓΡΑΦΕΣ ΦΟΙΤΗΤΩΝ/ΤΡΙΩΝ ΣΤΟ ΕΞΑΜΗΝΟ (ΔΙΑ ΖΩΣΗΣ ΣΠΟΥΔΕΣ) – ΕΑΡΙΝΟ ΕΞ. 2023

Αγαπητοί φοιτητές / αγαπητές φοιτήτριες
Υπενθυμίζουμε ότι
οι εγγραφές στα μαθήματα του Εαρινού εξαμήνου 2023
για όσους/όσες φοιτητές/τριες (συμβατικών προγραμμάτων σπουδών) συνεχίζουν τις σπουδές τους στο Πανεπιστήμιο
θα πραγματοποιούνται από τη Δευτέρα, 06 Φεβρουαρίου μέχρι και την Παρασκευή, 10 Φεβρουαρίου
, σύμφωνα με το πρόγραμμα εγγραφών που βρίσκεται στο πιο κάτω έντυπο.
Η
πρώτη μέρα μαθημάτων
για το Εαρινό εξάμηνο 2023 είναι η
Δευτέρα, 13 Φεβρουαρίου, 2023
.
Εδώ
μπορείτε να ανατρέξετε στο Ακαδημαϊκό Ημερολόγιο του εξαμήνου.
ΕΔΩ (έντυπο)
βρίσκονται όλες οι λεπτομέρειες για τα πιο κάτω βήματα
που πρέπει να ακολουθήσετε για την εγγραφή σας στο εξάμηνο και σε μαθήματα, όπως επίσης και το πρόγραμμα συναντήσεων με τους/τις Ακαδημαϊκούς/ές σας Σύμβουλους.
Βήμα 1ο: Καταβολή διδάκτρων και ενεργοποίηση σε εξάμηνο.
Βήμα 2ο: Συνάντηση με Ακαδημαϊκό/ή Σύμβουλο για δήλωση μαθημάτων.
Βήμα 3ο: Αποδοχή των μαθημάτων στην extranet και πρόσβαση στο ωρολόγιο πρόγραμμα.
Βήμα 4ο: Πρόσβαση στο περιεχόμενο και εκπαιδευτικό υλικό των μαθημάτων σας στην πλατφόρμα μάθησης (learn).
Kαλή αρχή και καλή επιτυχία στο νέο εξάμηνο!