ANNOUNCEMENTS
Frederick University Formula Racing Team (FUFRT) is recruiting students of all departments!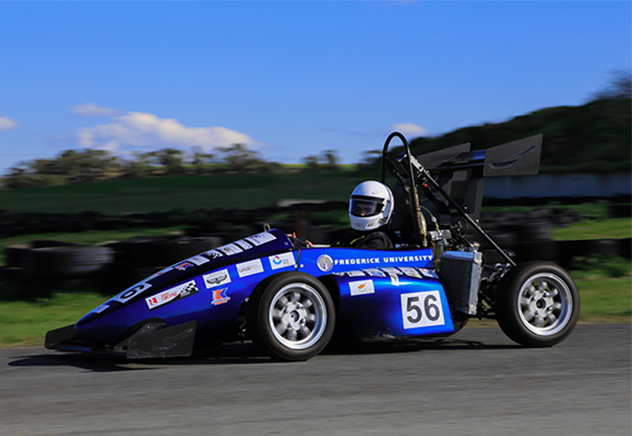 Students from all departments are welcome to be part of the University's Formula Racing Team and join its journey. If you are looking to learn more about how to design and build a racing car, develop a brand and promote an ambitious Formula team to the top, this is your chance.

Students can choose one of the following fields of interest:

- Chassis, body, suspension
- Powertrain Engine
- Electrical, electronics, ergonomic
- Marketing
- Logistics
- Business Plan Presentation

No experience needed!

If you are interested in joining the team, sign up here: https://docs.google.com/forms/d/e/1FAIpQLSf8wwOPBZzUcreHSPquZxdvR3Ot6H2Lvbj1aasrs-yKzwQRHw/viewform
The FU Formula Racing Team was the first Cypriot team to enter the Universities' Formula Competion held in Varano, Italy, in 2017. The racing car is developed by students under the guidance of Dr Antonis Londos, Associate Professor at the Department of Mechanical Engineering. Students from other departments can also participate in the team, and help develop its brand, business plan and marketing.
As a Unit, the FU FRT is part of the University's "Active Students" Initiative, which was awarded during the first Education Leaders Awards at the Category "Best Learning Experience". Frederick University focuses on experiental learning activities that complement classroom education.
Follow the FU Formula Racing Team on their Facebook page and Instagram