ANNOUNCEMENTS
Consultation Weeks for Spring 2023: 20-31 March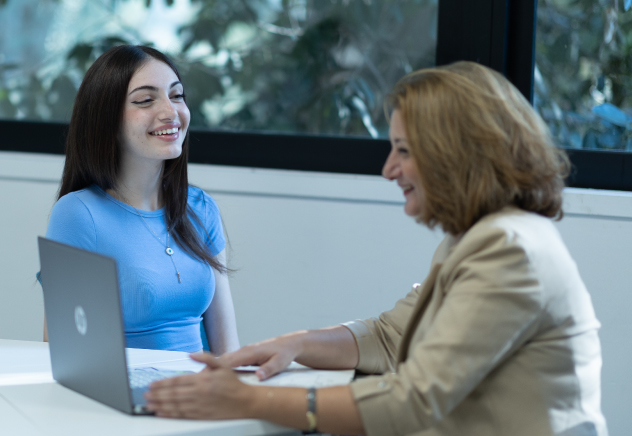 Ακολουθεί ελληνικό κείμενο

What are Consultation Weeks?

Consultation Weeks are two weeks that are assigned each semester as mandatory Advising Weeks in order for students to meet with their Academic Advisors.
The Consultation Weeks for Spring 2023 semester is scheduled for March 20 – 31, 2023.

Why should I meet with my Academic Advisor?

There are many reasons why you should meet with your Academic Advisor.
Here are some:
- Answer any questions you may have about your program of study.
- Go over your study path and make sure you are on the right path towards your degree and graduation!
- Discuss your academic progress and midterm / coursework grades.
- Help you identify University Resources that are designed to support your academic and personal journey.
- Decide on the courses you will register in during the next academic year (pre-registration).
- Discuss your career development or your thought for continuing your studies.
Yes, I am convinced! How can I meet with my Advisor?

You can schedule a consultation with your Advisor by contacting them during their office hours. You can find the name of your Academic Advisor as well as their office hours at Extranet (Status).

---------------------------------------------------------------------------------------------
Τι είναι οι Εβδομάδες Ακαδημαϊκής Καθοδήγησης;

Οι Εβδομάδες Ακαδημαϊκής Καθοδήγησης είναι δύο εβδομάδες που ορίζει το Πανεπιστήμιο ως υποχρεωτικές για να συναντηθείτε με τον / την Ακαδημαϊκό/ή σας Σύμβουλο.
Για το Εαρινό εξάμηνο 2023 έχουν οριστεί δύο εβδομάδες για Ακαδημαϊκή Καθοδήγηση από τις 20 – 31 Μαρτίου, 2023.

Γιατί είναι χρήσιμες οι συναντήσεις με τον/την Ακαδημαϊκό/ή μου Σύμβουλο;

Για πολλούς λόγους όπως:
- Θα απαντηθούν απορίες που μπορεί να έχεις αναφορικά με το πρόγραμμα σπουδών σου.
- Θα συζητήσεις την ακαδημαϊκή σου πρόοδο, τα αποτελέσματα των ενδιάμεσων αξιολογήσεων και θα τεθούν στόχοι για την επιτυχή ολοκλήρωση των σπουδών σου.
- Βάσει του study path σου (ροή μαθημάτων) θα αποφασίσετε τα μαθήματα του επόμενου ακαδημαϊκού έτους (προ εγγραφή)
- Θα ενημερωθείς για όλες τις υπηρεσίες / ευκαιρίες που προσφέρει το Πανεπιστήμιο για την ακαδημαϊκή και προσωπική σου επιτυχία.
- Θα έχεις την ευκαιρία να συζητήσεις τα επόμενά σου βήματα – επιλογές καριέρας ή/και συνέχισης των σπουδών σου.
Ναι, έχω πειστεί! Πώς μπορώ να διευθετήσω συνάντηση με τον/την Ακαδημαϊκό/ή μου Σύμβουλο;

Για να προγραμματίσετε τη συνάντηση με τον/την Ακαδημαϊκό/ή σας Σύμβουλο μπορείς να επικοινωνήσεις μαζί του/της στις ώρες γραφείου του/της. Μπορείς να βρείς το όνομα του/της Συμβούλου σου, καθώς και τις ώρες γραφείου του/της στο Extranet (Status).