ANNOUNCEMENTS
2023 End of Year Party, Guaba Beach Bar, Limassol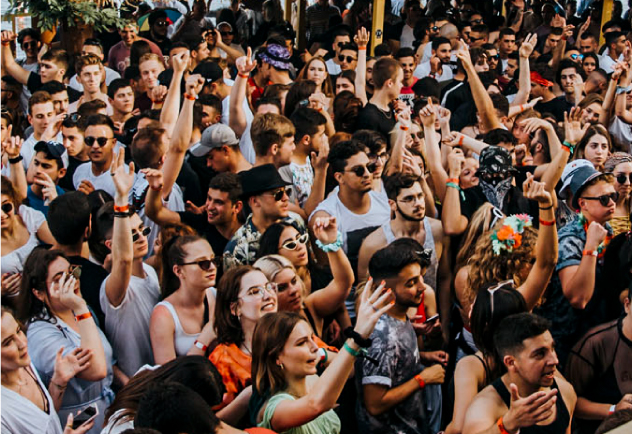 Ακολουθεί ελληνικό κείμενο

Don't miss a chance to socialize with fellow students, faculty and staff and enjoy some much-deserved relaxation just before the final exams.

As another academic year ends, we would like to take this opportunity to thank you for your hard work and dedication and invite you to the End of Year Party that will be held on Thursday, May 25, at 19:00, at Guaba Beach Bar in Limassol.

The event is organized by Frederick University with the support of the Student Union.

Students who wish to participate will need to complete THIS FORM by Friday, May 19.

Free Entry tickets will be available for pick up at the Reception Desk in Nicosia and in Limassol, after May 15. With each ticket you will also get free food and any one free drink of your choice!
For students and staff from Nicosia free transportation will be provided.

*Photography, audio, and video recording may occur during the event. By attending the event, you grant permission to the event organizer to use any photographs, videos, or audio recordings taken of you for promotional and marketing purposes in any media platform.

------------------------------------------------------------------------------

Καθώς ακόμα μία ακαδημαϊκή χρονιά φτάνει στο τέλος της, θα θέλαμε να σας καλέσουμε στο End of Year Party και να σας ευχαριστήσουμε για τη σκληρή σας δουλειά και αφοσίωση. Το πάρτι θα πραγματοποιηθεί την Πέμπτη, 25 Μαΐου, η ώρα 19:00 στο Guaba Beach Bar στη Λεμεσό.

Μη χάσετ την ευκαιρία να κοινωνικοποιηθείτε με τους/τις συμφοιτητές/τριές σας, τους/τις διδάσκοντες/ουσες και το προσωπικό και να απολαύσετε στιγμές χαλάρωσης πριν από την έναρξη της εξεταστικής περιόδου.

Όσοι/όσες φοιτητές/τριες θα παρευρεθούν θα πρέπει να συμπληρώσουν την Hλεκτρονική Aίτηση Συμμετοχής μέχρι την Παρασκευή, 19 Μαΐου. Εισιτήρια εισόδου θα διατίθενται στους Χώρους Υποδοχής, από τις 15 Μαΐου – 25 Μαΐου, για όσους/όσες δηλώσουν συμμετοχή. Το εισιτήριο είναι απαραίτητο για τη δωρεάν είσοδό σας στο χώρο, για δωρεάν φαγητό και ένα δωρεάν ποτό της επιλογής σας.

Η εκδήλωση διοργανώνεται από το Πανεπιστήμιο Frederick, το Frederick Institute of Technology και τη Φοιτητική Ένωση.
*Για φοιτητές/τριες και προσωπικό από Λευκωσία θα υπάρχει δωρεάν μεταφορικό μέσο. Όσοι/όσες επιθυμούν δωρεάν μεταφορά από Λευκωσία προς Λεμεσό και επιστροφή θα πρέπει να το δηλώσουν στην πιο πάνω αίτηση.
*Κατά τη διάρκεια της εκδήλωσης ενδέχεται να γίνει λήψη φωτογραφιών, ηχογραφήσεων και βίντεο. Συμμετέχοντας στην εκδήλωση, παραχωρείτε άδεια στον διοργανωτή να χρησιμοποιήσει οποιεσδήποτε φωτογραφίες, βίντεο ή ηχογραφήσεις σας για προωθητικούς και διαφημιστικούς σκοπούς σε οποιοδήποτε μέσο επικοινωνίας.