ANNOUNCEMENTS
Last chance to sign up to a Student Club and benefit from it!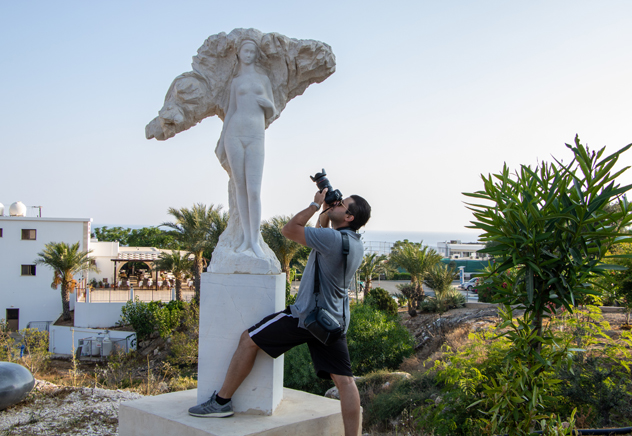 ENGLISH TEXT FOLLOWS
Δήλωση συμμετοχής στους φοιτητικούς ομίλους μέχρι 6 Νοεμβρίου
Μέρος της φοιτητικής ζωής αποτελεί και η συμμετοχή σε έξω-πανεπιστημιακές δραστηριότητες που στοχεύουν στην ολοκληρωμένη φοιτητική εμπειρία. Αυτές οι δραστηριότητες προσφέρονται και στην μορφή των Φοιτητικών Ομίλων που λειτουργούν από φοιτητές και φοιτήτριες με την υποστήριξη της Υπηρεσίας Σπουδών και Φοιτητικής Μέριμνας.
Έχεις πολλά να κερδίσεις από τη συμμετοχή σου σε φοιτητικούς ομίλους:

Γνωριμία με συμφοιτητές/τριες και κοινωνικοποίηση.
Ενίσχυση υφιστάμενων χόμπι, δεξιοτήτων, ταλέντων και ανάπτυξη νέων.
Ανάπτυξη δεξιοτήτων που θεωρούνται απαραίτητες τόσο στην ακαδημαϊκή όσο και στην επαγγελματική ζωή (λ.χ. οργανωτικές, ηγεσίας, επικοινωνίας, project management κ.ά).
Προσφορά στην κοινότητα και ευαισθητοποίηση για πολιτιστικά, κοινωνικά και περιβαλλοντικά θέματα.
Ψυχαγωγία και διασκέδαση.
Επιχορήγηση για συμμετοχή σε διαγωνισμούς , συνέδρια και άλλες εκδηλώσεις που σχετίζονται με το αντικείμενο του ομίλου.
Δικτύωση με σημαντικούς φορείς, οργανισμούς και επιχειρήσεις, καθώς και με άτομα-κλειδιά.
Η ενεργή συμμετοχή σε φοιτητικούς ομίλους συμπεριλαμβάνεται στο βιογραφικό σημείωμα και αποτελεί σημαντικό προσόν κατά τη διαδικασία πρόσληψης.
Πιστοποιητικά Συμμετοχής
Όλοι και όλες οι φοιτητές και φοιτήτριες που συμμετέχουν ενεργά σε Φοιτητικό Όμιλο λαμβάνουν σχετικό πιστοποιητικό στο οποίο αναφέρεται ο ρόλος των μελών αλλά και οι δεξιότητες που έχουν αναπτυχθεί. Τα πιστοποιητικά αυτά ενισχύουν σημαντικά την εικόνα σου ως υποψήφιος/α για μία θέση εργασίας, πρακτικής άσκησης, αλλά και την αίτησή σου για Μεταπτυχιακές Σπουδές.
Πώς μπορώ να δηλώσω συμμετοχή;
Πολύ απλά, συμπλήρωσε την αίτηση που βρίσκεται εδώ το αργότερο μέχρι τη Δευτέρα, 6 Νοεμβρίου 2023. Στην αίτηση μπορείς να εισηγηθείς και τη δημιουργία ενός νέου ομίλου εφόσον υπάρχουν τουλάχιστον τρεις άλλοι/ες φοιτητές/τριες που ενδιαφέρονται να συμμετάσχουν.
------------------------------------------------------------------------------------------------------------------------------------------
Part of student life includes participating in extracurricular activities that enhance the overall student experience.
These activities can be also offered in the form of Student Clubs, which are run by students with the support of the Studies and Student Welfare Service.
How will my participation in Student Clubs benefit me?
You stand to gain a lot through your participation in student clubs:

Meeting fellow students and socializing.
Strengthening existing hobbies, skills, talents, and developing new ones.
Developing skills that are considered essential both in academic and professional life (e.g., organizational skills, leadership, communication, project management, etc.).
Contributing to the community and raising awareness of various cultural, social, and environmental issues.
Entertainment and recreation.
Funding for participation in competitions, conferences, and other events related to the club's subject matter.
Networking with important organizations, agencies, and businesses, as well as key individuals.
Active participation in student clubs is included in your resume and is considered a significant asset during the hiring process.
Participation Certificates
All students who are actively involved in a Student Club receive a Participation Certificate that specifies the roles of the members and the skills developed. These certificates significantly enhance your profile when applying for a job, internship, or postgraduate studies. ,
How can I declare my participation?
It's quite simple! Fill out the form found here, no later than Monday, November 6, 2023. In the form, you can also propose the creation of a new club, as long as at least three more students are interested.