ANNOUNCEMENTS
Consultation Weeks for Fall 2023: 15-30 November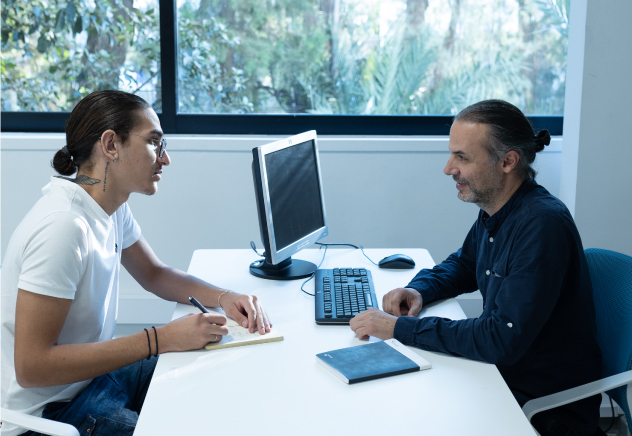 Ακολουθεί κείμενο στα ελληνικά

The Academic Advisor is responsible for guiding students during their studies for issues concerning mainly their academic performance. It is required that students meet with their Academic Advisor consistently and for this purpose, the University implements Student Consultation Weeks.
The Consultation Weeks for the Fall 2023 semester are scheduled for the 15th - 30th of November. During the Consultation Weeks, students can:
• Meet their Academic Advisors during their office hours.
• Discuss their progress, review their study path, and finalize course selection for Spring 2024.
• Discuss any problems or difficulties they may have that affect their academic performance.
• Learn of Student Support Services that may be of interest to them.
• If they are under probation they must set an action plan with their Academic Advisor in order to improve their academic performance.
• Schedule the next meeting with their Academic Advisors as needed.
You can schedule a consultation with your Advisor by contacting them during their office hours. You can find the name of your Academic Advisor as well as their office hours on the Extranet (Status).

------------------------------------------------------------------------------------------
Ο θεσμός του Ακαδημαϊκού Συμβούλου είναι ένας από τους σημαντικότερους θεσμούς του Πανεπιστημίου όσον αφορά την ακαδημαϊκή καθοδήγηση των φοιτητών. Γι' αυτό και οι φοιτητές θα πρέπει να έχουν συχνές συναντήσεις με τους Ακαδημαϊκούς τους Συμβούλους (τουλάχιστον δύο φορές το εξάμηνο).
Οι εβδομάδες 15 - 30 Νοεμβρίου 2023 έχουν καθοριστεί ως οι Εβδομάδες Ακαδημαϊκής Καθοδήγησης για το Χειμερινό Εξάμηνο 2023. Κατά την περίοδο αυτή, οι φοιτητές/τριες καλούνται:
• Να συναντήσουν τους/τις Ακαδημαϊκούς τους Συμβούλους στις Ώρες Γραφείου τους.
• Να συζητήσουν μαζί τους για την πρόοδό τους.
• Να συζητήσουν μαζί τους τη ροή μαθημάτων τους (study path) και να ολοκληρώσουν τη διαδικασία προεγγραφής σε μαθήματα του επόμενου εξαμήνου.
• Να συζητήσουν μαζί τους για οποιαδήποτε προβλήματα ή δυσκολίες πιθανόν να αντιμετωπίζουν και μπορεί να επηρεάζουν την ακαδημαϊκή τους επίδοση.
• Να ενημερωθούν για τις υποστηρικτικές υπηρεσίες του Πανεπιστημίου, οι οποίες μπορεί να τους/τις ενδιαφέρουν.
• Αν βρίσκονται κάτω από επιτήρηση να συμφωνήσουν με τον/τη Σύμβουλό τους ένα σχέδιο δράσης για τη βελτίωση της ακαδημαϊκής τους επίδοσης.
• Να προγραμματίσουν την επόμενη συνάντηση με τον/την Ακαδημαϊκό/ή τους Σύμβουλο.
Για να προγραμματίσετε τη συνάντηση με τον/την Ακαδημαϊκό/ή σας Σύμβουλο μπορείτε να επικοινωνήσετε μαζί του/της στις ώρες γραφείου του/της. Μπορείτε να βρείτε το όνομα του/της Συμβούλου σας καθώς και τις ώρες γραφείου του/της στο Extranet (Status).