News
Event on Energy Transition: International Best Practices and the Energy Sector in Cyprus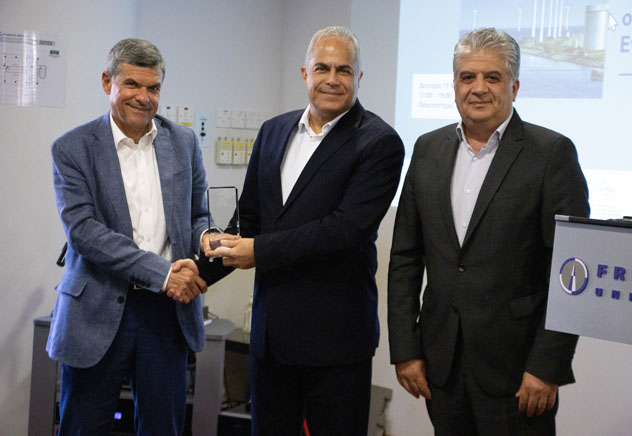 "The rapid transition to the green economy is our shared vision," stated Mr. George Papanastasiou, Minister of Energy, Commerce, and Industry, during an event on Monday, 15th of May at our Nicosia campus.
The keynote speaker and honored guest of the event, themed "Energy Transition: International Best Practices and the Cypriot Energy Sector," was Dr. Andreas Poullikkas, Chairman of the
Cyprus Energy Regulatory Authority (CERA)
, who was recognized by
Frederick University
for his renowned international research and publications in the energy sector. The event was co-organized by the
School of Engineering
and the
UNESCO Chair on Lifelong Learning and Adult Education
at Frederick University. In his address, Minister Papanastasiou referred to the implementation of policies for harnessing modern technologies and infrastructure, as well as the application of best practices in energy efficiency, renewable energy sources, and circularity. The Rector of Frederick University and Director of the UNESCO Chair on Lifelong Learning and Adult Education, Professor George Demosthenous, also addressed the event.
The event was followed by a fruitful discussion with attendees, representatives of organizations and entities with significant involvement in the energy sector and School of Engineering students. The event concluded with the presentation of an honorary award to Dr. Poullikkas by the Minister. The event was moderated by Professor George Karagiorgis, a member of the academic staff in the Department of Mechanical Engineering at the School of Engineering of Frederick University.