News
Great success for the FUF Racing Team at the international university competition Formula Student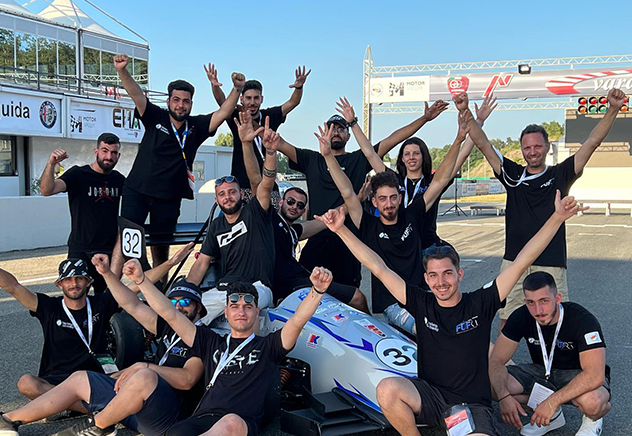 Frederick University proudly announces the success of the Frederick University Formula Racing Team (FUF Racing Team) at the international university competition Formula Student, held in Italy from July 10th to 12th, 2023.
The University's Formula team achieved 4th place in the demanding endurance and fuel efficiency race, securing 7th place overall out of 30 university teams from around the world in the category of internal combustion engine cars.
A team of 12 students, members of the FUF Racing Team, traveled to Italy where the international competition is held annually. The mission was led by Professor Antonis Lontos, the team's supervisor and a member of the academic staff at the University's Department of
Mechanical Engineering
.
Frederick University was the first University in Cyprus to design and construct a formula-type racing car, and this year marked its third participation in the Formula Student global competition, with its inaugural entry in 2017. University teams participating in the competition are tasked with designing and building a formula-style racing monocoque car from scratch. These cars are then raced on a track and evaluated based on various criteria, including business planning, cost analysis, engineering, and manufacturing design – all treated as if developing a genuine company.
The members of the FUF Racing Team undertook the creation of their own monocoque vehicle and meticulously designed, studied, and manufactured nearly all the components of the car, utilizing the state-of-the-art equipment and high-tech laboratories available.
Their remarkable achievement demonstrates Frederick University's commitment to excellence and innovation in the realm of engineering and automotive technology.