News
Full scholarships by Chevron and Frederick University for female engineering applicants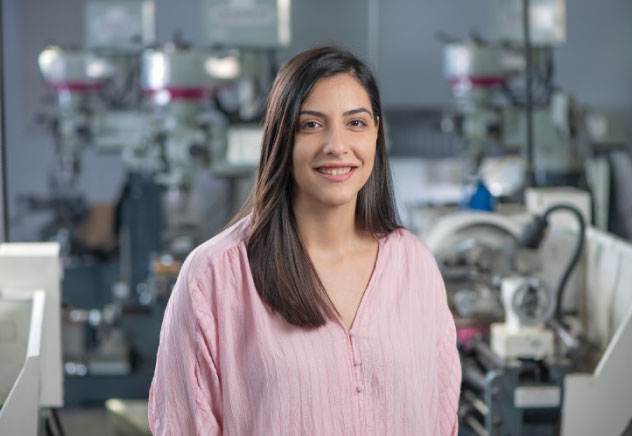 Are you a girl and have completed your secondary education? Choose one of our Engineering School undergraduate programs of study and apply for a full scholarship for the duration of your studies
Recognising the impact of the underrepresentation of women in engineering and technology and as part of their policy to promote gender equality, Chevron, one of the world's leading integrated energy companies, and Frederick University jointly offer
four full scholarships for the academic year 2022-23
to encourage young women to pursue studies and professional careers in STEM fields.
The scholarships apply to all undergraduate programs of study of Frederick University's Engineering School:
- Computer Science
- Computer Engineering
- Mechanical Engineering
- Automotive Engineering
- Electrical Engineering
- Civil Engineering
- Architectural Engineering
The scholarships will be awarded based on socio-economic criteria and the academic performance of the candidates in secondary education. They cover 100% of the tuition fees and apply to the first academic year with the possibility of renewal, based on the academic performance of the student at the University.
To apply download the
application form
and the
scholarships announcement
which includes eligibility criteria. The completed application form needs to be submitted with all required documentation at
info@frederick.ac.cy
by the 9th of September 2022.
It should be noted that applicants who are not successful will still be awarded a 50% scholarship offered by Frederick University to all young women who enrol in an undergraduate program of study of its Engineering School, as part of its long-term campaign "
To all women and girls: Join the Journey in Engineering and Technology
", to tackle the underrepresentation of women in engineering and technology.
For further information and clarifications, applicants can contact the Admissions Office at
info@frederick.ac.cy
or at 22394394 (Nicosia), 25730975 (Limassol).