PROGRAM DETAILS
Duration18 months (full time)
Fees
€9,000 for whole program
LanguageEnglish
CampusNicosia - Limassol
DOWNLOAD BROCHURE
Qualification Awarded
Master in Business Administration
Level Of Qualification
Master (2nd Cycle Degree)
Offered by
Department of Business Administration
Mode of Study
Full Time or Part Time
Taking an MBA is a life-changing and demanding experience. The MBA Program aims to provide students with the fundamental knowledge of current theory and practice across a range of business disciplines and equip them with the practical tools to achieve their career goals. The MBA graduates become more competitive in the market place through developing problem solving skills and applying decision-making tools to address real-life business problems in any industry sector, such as, economics, banking and finance, transportation, engineering, construction, manufacturing, distribution and logistics, retail and wholesale, consulting, services, healthcare.

The program has two specializations: (a) General MBA (b) Public Policy and Management

Why Study this Program? Why at Frederick University?
- Offers flexible learning that fits around your needs allowing you to choose a study mode which best suits your personal and professional commitments.
- Provides you with the latest insights on how to innovate, manage and lead, develop problem-solving skills and learn decision-making tools.
- Integrates theory and practice; you can gain hands-on experience.
- Creates career opportunities; it will help you achieve your career goals building on your experiences and expertise.
- Offers a stimulating learning experience; you can draw on the multidisciplinary expertise of our Faculty and collaborate with colleagues on the Program with a variety of business backgrounds and experiences.

Candidates Profile
MBA is primarily targeted at ambitious individuals of any academic discipline who wish to accelerate or change their career path, assume managerial responsibilities within their own organizations or excel in their jobs in both the private and public sectors.

Program Recognition / Accreditation
All Programs of Study offered by Frederick University have been evaluated by external academic committees and have been approved by the Evaluation Committee for Private Universities (ECPU). Since November 2015, all new University Programs have been evaluated and accredited by the Cyprus Agency of Quality Assurance and Accreditation in Higher Education (CYQAA). All Programs of Study are recognised by the Cyprus Council of Recognition of Higher Education Qualifications (KY.S.A.T.S.). Frederick University's degrees are also recognised by DOATAP (Hellenic NARIC – National Academic Recognition Information Centre) as equivalent to the corresponding degrees of Greek Higher Education Institutions.
Upon successful completion of this Program, you should be able to:

1. Acquire basic knowledge of the fundamental concepts, principles and theoretical approaches in the essential business disciplines.
2. Apply state-of-the-art analytical methods and modelling techniques and use case-studies to analyse and provide solutions to real-life business problems.
3. Demonstrate decision making and managerial skills to think strategically and operate globally as a well-rounded business professional and leader.
4. Analyse a variety of business perspectives and market insights to stimulate innovative and competitive thinking.
5. Effectively apply new technologies in decision-making that reflect the way companies operate globally nowadays.
You can gain practical work experience through the Final MBA Project as well as the School's network with key employers in Cyprus.
MBA is a degree that demonstrates skills and ambition giving you a strong competitive advantage in the job market. The MBA experience will equip you with the toolkit to become a multi-functional leader, enable you to analyse the market and develop innovative strategies to meet emerging business challenges. You will be given the opportunity to develop the necessary skills required by senior executives or consultants in large, medium or small organizations or to start your own business.
Minimum Academic Requirements
An undergraduate degree from a recognized university or the equivalent international qualification in any scientific discipline, such as, Accounting & Finance, Economics, Maritime and Transport, Engineering, Law, Life Sciences, Social Sciences.

English Language Requirements
If you have completed your entire degree in a non-English speaking Program of Study, you must demonstrate satisfactory knowledge of English language. Suitable qualifications may include:
- TOEFL, or IELTS, or GCSE, or IGCSE, or Cambridge Certificate of Proficiency in English, or equivalent, or
- High school leaving certificate from a High School where the language of instruction is English, or
- Satisfactory performance (>50%) at the English Placement Test offered by Frederick University.
Work experience
A two year's work experience or a good GMAT (Graduate Management Admission Test) score would be considered an advantage.
Recognition of Prior Learning
There are no specific arrangements for recognition of prior learning for this Program. You can be granted transfer credits according to the general arrangements for recognition of prior learning of the University.
How to Apply
Application forms can be obtained from the Admissions Office at Frederick University in Nicosia or Limassol. Alternatively, the form can be downloaded by clicking the button below:
Application Form: Click
here
to download (pdf)
As part of the application you will need to submit the following supporting documents:
- Full and up-to-date Curriculum Vitae (CV)
- Personal Statement: A short written statement (around 1-2 pages) outlining your suitability to the MBA program and your reasons for applying. You may highlight your professional and research interests and any relevant work experience.
- Degree transcripts and any other supporting documents. Please ensure that you submit copies of official transcripts of all degrees or relevant qualifications to date (including any not yet completed).
- Any other supporting documents: copies of certificates of relevant examinations such as language test results, GMAT results, etc.
- Two recommendation letters from people familiar with your work (at least one of them must be provided by an academic referee, the other one can be academic or professional). References can be submitted directly by your referee to the MBA Admissions Team in two ways:
- Your referee must provide the reference using a professional e-mail address or
- You can request from your referee to provide a hard copy reference on headed paper, signed and posted to the address of the University Admissions Office.
Successful candidates may be invited to an interview which can be attended in person or via phone or skype in order to further assess their suitability for the MBA.
Examination Regulations, Assessment and Grading
There are no specific examination regulations, assessment and grading methods employed by this Program. The
examination regulations
,
assessment methods
and
grading system
for this Program are the same as the relevant general university regulations.
Graduation Requirements
Students are eligible for graduation after successfully completing 90 ECTS credits in the courses listed in the Program Structure.
Furthermore, a student can graduate only if their CGPA is greater or equal to 5.00 out of 10.00. Graduating students with a CGPA less than 5.00 might have to take extra courses or repeat a number of courses in order to improve their grades.
Access to Further Studies
The graduates of the program will be able to proceed to further professional or academic qualifications, such as, have access to PhD studies (3rd Cycle) in disciplines related to those offered by the School of Economic Sciences and Administration.
Module Group
ECTS
The student must successfully complete 40 ECTS, from the following list of modules:
Total
90
Semesters
ECTS
| No. | Code | Name | ECTS |
| --- | --- | --- | --- |
| 1 | MBA512 | MANAGERIAL ECONOMICS | 5 |
| 2 | MBA513 | MARKETING PRINCIPLES | 5 |
| 3 | MBA515 | QUANTITATIVE METHODS | 5 |
| 4 | MBA516 | HUMAN RESOURCE MANAGEMENT & LEADERSHIP | 5 |
| 5 | MBA517 | STRATEGIC MANAGEMENT | 5 |
| 6 | MBA518 | PROJECT MANAGEMENT | 5 |
| | TOTAL | | 30 |
| No. | Code | Name | ECTS |
| --- | --- | --- | --- |
| 1 | MBA548 | MANAGERIAL ACCOUNTING & FINANCIAL MANAGEMENT | 10 |
| 2 | | MBA ELECTIVE | 10 |
| 3 | | MBA ELECTIVE | 10 |
| | TOTAL | | 30 |
| No. | Code | Name | ECTS |
| --- | --- | --- | --- |
| 1 | MBA510 | RESEARCH METHODS | 5 |
| 2 | MBA549 | MBA PROJECT:PART I | 10 |
| 3 | MBA550 | MBA PROJECT:PART II | 15 |
| | TOTAL | | 30 |
The delivery of the program of study is supported by the following members of staff: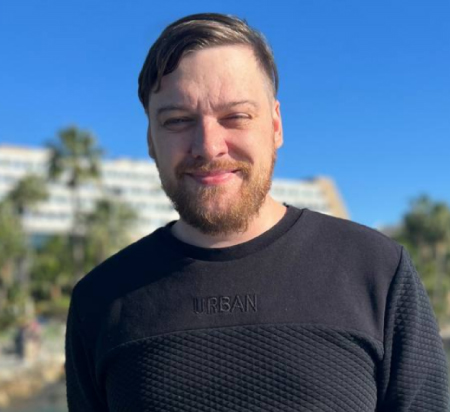 STUDENT STORIES
I have great experience in IT and product development, but in 2019 I realized it's not enough to be able to move forward in my career. After the first class with Prof. Hadjiconstantinou, I was confident I made the right choice. The excellent teaching staff, the available study material and the ongoing support made my studies a rich and very productive adventure.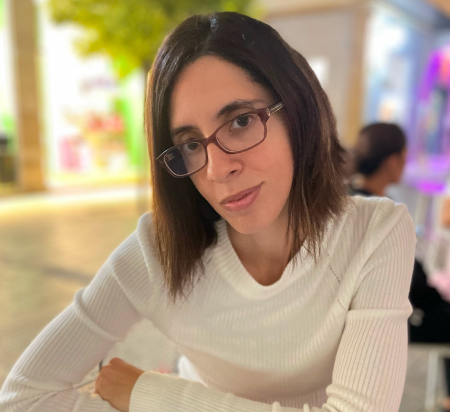 STUDENT STORIES
Frederick University's MBA program enhanced my knowledge in all areas of business. It offered me the flexibility needed to balance my studies, career, as well as family obligations. The courses I took during the MBA program were challenging, interesting and offered new perspective in this fascinating field.