ANNOUNCEMENTS
Free Preparatory Courses and Induction Activities during September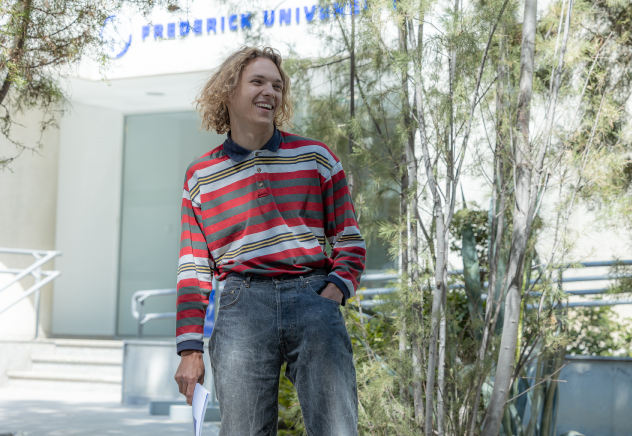 The first year of study is perhaps considered the most important for the successful path of a student in higher education. One of the biggest challenges of the first year is the successful transition and adjustment of the student from high school / Army to the University. We, at Frederick University, want to ensure the academic success of each student. Therefore, in addition to the support services we provide to all students during their studies, we offer additional activities before the beginning of the academic year in order to help make the transition from Secondary to Higher Education be as smooth as possible.
Ι. Preparatory Programme: 5-29 September, 2022The Preparatory Program is offered free of charge to incoming students and includes:Refresh your knowledge:
Free intensive courses such as English, Mathematics, Architectural Design, Physics and others according to your study program.
Empowerment workshops:
Workshops for the development of academic and other skills that will give you some basic tools for your adaptation to the University.
Recreational and Sports activities
where you will have the opportunity to discover, communicate and of course have fun!
The first day of the preparatory program is Monday, September 5, at 10:00.
Flyer of preparatory programme*
II. First Year Orientation Days: 28-29 September 2022
All Fall 2022 new students are expected to participate in the Orientation Day. During the Orientation you will have the opportunity to meet with faculty members of your Department and with Student Welfare Service representatives. In addition, on the same day you will register to your Fall 2022 classes and gain access to your semester timetable.
The final Orientation Schedule will be posted online soon.
III. Start of Fall 2022 semesterFall 2022 classes begin on Monday, October 3, 2023
. View the 2022-2023
Academic Calendar
in order to find out the important semester dates and deadlines.
* Any of the activities included in the Induction and Orientation Programme may be cancelled or offered remotely according to travel restrictions and relevant guidelines issued by the appropriate Authorities in regards to Covid-19.