News
Educating the youth on clean energy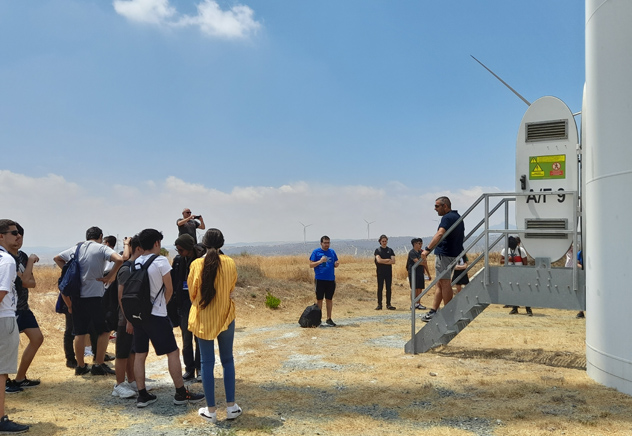 As part of its commitment to raise awareness on the importance of energy efficiency and clean energy, Frederick University has included a dedicated section on renewable energy in its annual Summer School programme for local pupils.

During this year's summer school, which took place on 6-10 June 2022, pupils were informed of the various types of renewable energy sources and had the opportunity to observe the use of photovoltaics for the production of electricity and attend a hands-on workshop where they did various calculations in real conditions. They also visited Tersefanou Wind Farm and observed the wind turbines' operation and production of wind energy. They also visited Mech, a state-of-the-art factory, where Hydrogen Technologies are being developed and were educated about renewable energy sources that can ensure the sustainable development of our world.

Frederick University's Summer School takes place in June every year and it's attended by more than 100 pupils from Technical Schools in Nicosia and Limassol, who spend a week at the University's campuses in Nicosia and Limassol, experience the life on-campus and get a taste of various programs of study.