News
Impact Rankings 2023: Frederick University ranked in the top 201-300 Universities in the world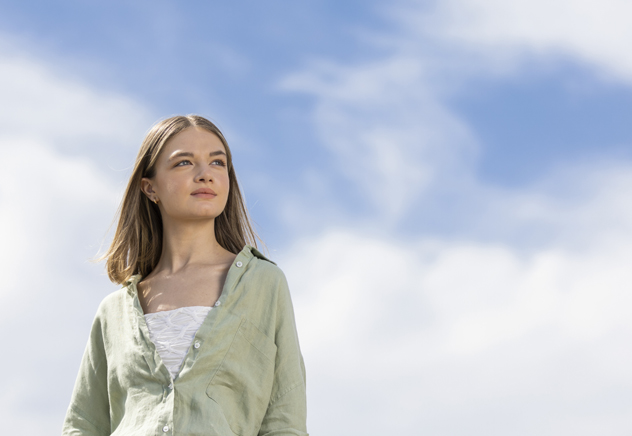 Frederick University is the only University in Cyprus and Greece to be ranked among the top 201-300 Universities in the world in this year's Times Higher Education Impact Rankings exploring progress of universities worldwide towards achieving SDGs.
With a total of 1,591 institutions from all over the world joining the Times Higher Education Impact Rankings this year, Frederick University has been placed among the top 201-300 Universities, for its commitment and progress on delivering the United Nation's Sustainable Development Goals (SDGs). It has scored highly for its positive impact and meaningful work on specific SDGs, having ranked 44th globally for Quality Education and 100th for Affordable and Clean Energy.

The Times Higher Education Impact Rankings are the only global performance tables that assess Universities against the United Nations' Sustainable Development Goals (SDGs), thus recognizing the Universities' impact on society and the world at large. They use indicators providing comparisons across four broad areas:
• Research: Research output in topics related to SDGs, measured by the faculty's academic publications in reputable scientific journals.
• Stewardship: Policies, actions, and governance strategies involving the Universities' employees, faculty and students.
• Outreach: Τhe work that Universities do with their local, regional, national and international communities.
• Teaching: Incorporating the SDGs in programs of study and assisting students to develop the necessary skills to help solve the world's problems.

Frederick University shows significant year-on-year improvement in the Rankings, as it has been once again acknowledged for its unwavering dedication to providing quality education, a student-centric approach, and making a meaningful contribution towards building a sustainable future for all.

"The progress in our overall ranking, positioning Frederick University as the leader in Cyprus and Greece, reflects our commitment to supporting the United Nations' Sustainable Development Goals (SDGs) through our research, teaching, policies and collaborations, which are focused on achieving a better future for all. We are proud that our University has been recognized based on objective and widely accepted criteria for its contributions in areas such as quality education, reducing our carbon footprint, reducing inequalities and addressing pressing social challenges. These achievements would not have been possible without the collective efforts of our faculty, staff, students, and partners who have all played a crucial role in driving our sustainability strategy, which is now an integral part of the identity and daily operations of our University." says Ms Natassa Frederickou, President of the Council of Frederick University.

Frederick University's Rector, Professor George Demosthenous, also notes: "We remain committed to continuous improvement and will strive to further enhance our impact in the years to come. We have taken substantial steps to integrate sustainable practices and principles into every aspect of our operations and we will continue to innovate and adapt to address the evolving needs of our society. These important achievements further strengthen our efforts towards contributing meaningfully to a sustainable future, towards creating a better world through education, research, and community engagement."

The 2023 Impact Rankings is the fifth edition, and the overall ranking includes 1,591 universities from 112 countries/regions, with strong participation of Universities from the USA, the European Union, Australia, the United Kingdom, Japan, and many other countries. The Impact Rankings are growing rapidly each year as many more universities seek to demonstrate their commitment to delivering the SDGs by joining the database.

Frederick University is a member of the United Nations' Sustainable Development Solutions Network (SDSN) and among the founding members of SDSN Cyprus, which works closely with all sectors of society on improving Cyprus' performance in the implementation of the SDGs.
Read more on Frederick University being a Sustainable University and download our Sustainability Report.