News
New accredited program of study in Physiotherapy at the Limassol Campus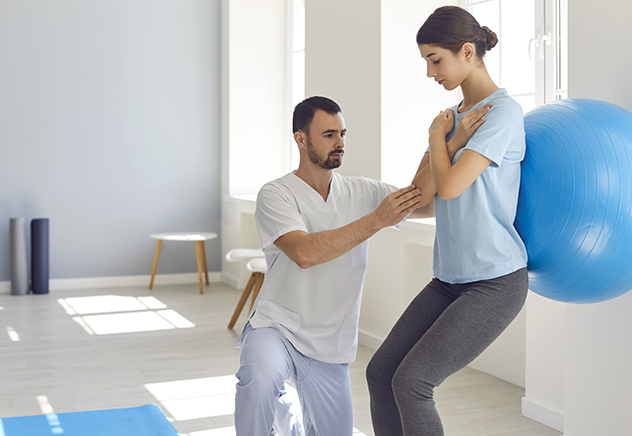 Frederick University
announces the successful evaluation and accreditation of the new
BSc in Physiotherapy
by the Council of the Cyprus Assurance and Accreditation of Higher Education (CYQAA). The program is offered in Limassol.
The program is set to launch in the upcoming Fall Semester, commencing on 2nd of October, 2023. This program stands out as the only one of its kind offered by a University in Limassol and is considered the most current in Cyprus. Notably, it is also the only BSc in Physiotherapy program that allows students to receive clinical training in various healthcare settings, including Hospitals, Clinics, Health Centers, and Rehabilitation Centers, right from the first semester. As a result, students will gain extensive practical experience with the highest number of clinical training hours available.

The Program has been designed by specialized and experienced experts in the field of Physiotherapy. The academic staff consists of renowned physiotherapists, other healthcare professionals and academics with extensive teaching, research, and clinical experience. Students of the program will have the opportunity to specialize in various physical methods and techniques of physiotherapy, such as therapeutic exercise, mobilization techniques, electrotherapy, and others, aiming to restore human body movement and function.

For the development of the program, Frederick University has established a wide range of modern and spacious laboratories equipped with state-of-the-art physiotherapy equipment. These facilities will serve the purposes of both student laboratory training and research. The laboratories boast a wealth of equipment, including scientific instruments for measuring and rehabilitating musculoskeletal, neurological, cardiopulmonary, and other systems' pathologies. In addition to laboratory training, students will also participate in clinical and practical exercises in hospitals, clinics, rehabilitation centers, and other organizations.

For more information regarding the BSc in Physiotherapy, please contact the Admissions Office in Nicosia at 22394394 or in Limassol at 25730975. You can also reach out via email at adminfo@frederick.ac.cy.