News
Frederick University proposes cold ironing at the Limassol Port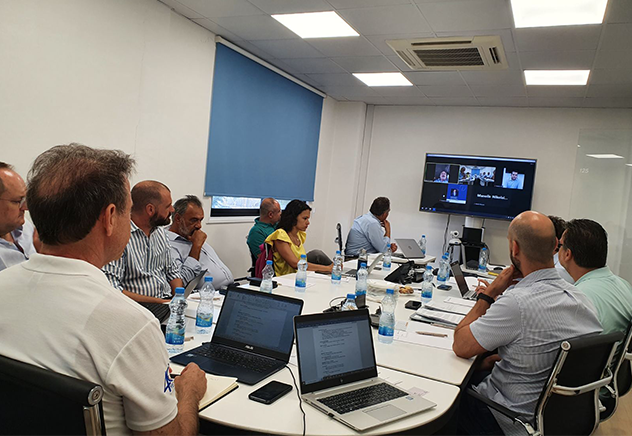 Frederick University took the initiative to host a meeting on July 3rd, during which the possibility of cold ironing at the Limassol Port was discussed, to align the port with new environmental standards and adhere to relevant European and international guidelines.
The meeting, held at Frederick University's facilities in Limassol, invited the University as a Scientific Advisor to the Limassol Municipality, as part of the city's involvement in the EU Mission Cities program, wherein 100 cities are striving to become climate-neutral and technologically advanced by 2030. Frederick University is leading the coordination of the thematic area, "Coastal and Sea Area," which prioritizes reducing greenhouse gas emissions and safeguarding Limassol's marine and coastal environment, with specific focus on activities at the commercial Port of Limassol, Limassol Marina, recreational boating, fish farms, fishing, and more.

The meeting was attended by the Mayor of Limassol, Mr. Nicos Nicolaidis, and the Vice Rector for Research, Development, and International Relations of Frederick University, Professor Mike Komodromos. During the ensuing discussion, there was an exchange of views regarding the requirements for cold ironing during their approach to Limassol Port, enabling them to switch off their engines and avoid emitting gas pollutants or noise while in the harbor. Cold ironing is considered one of the most effective and efficient measures in the effort to reduce ships' environmental footprint, and it represents a significant proposal from the University in this thematic area.

The discussion involved members of Frederick University's academic and research faculty and representatives from the Limassol 2030 - EU Cities Mission, the Cyprus Ports Authority, the Electricity Authority of Cyprus, the Cyprus Institute, and companies managing Limassol Port: DP WORLD, P&O Maritime, and Eurogate Container Terminal.