News
Huge success for Frederick Research Center in RIF's Research Infrastructure call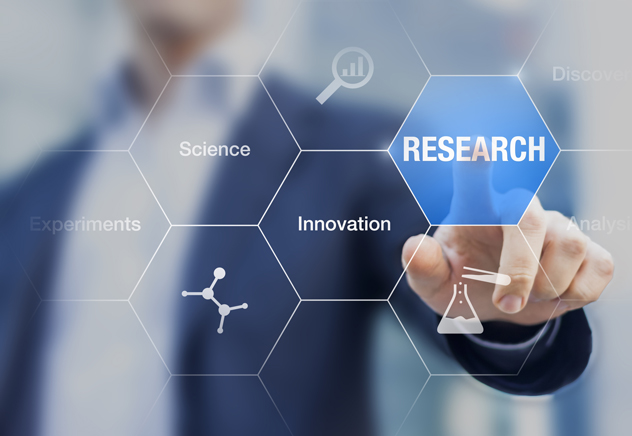 Professor Symeon Nikolaou and Associate Professor Haris Charalambous, under the guidance of the
Frederick Research Center (FRC)
, have secured funding for their proposals from the Research and Innovation Foundation (RIF), within the framework of the Small Scale Infrastructures call.
In total, RIF received 84 proposals from academic institutions, research entities, and organizations in Cyprus. Out of these, only seven proposals secured funding for the development of research infrastructures. Therefore, as the coordinating entity, FRC achieved funding for 29% of these proposals, highlighting Frederick University's high level of research prowess.
Professor Symeon Nikolaou
, lead researcher of the
Antennas and Microwaves Group research unit
and member of the academic staff at the Department of Electrical Engineering, Computer Engineering, and Informatics, has secured funding of 700,000 euros for the project 'LARISSA-6G – Liquid-State Antennas and Microfluidic Reconfigurable Smart Surfaces for 6G Communications'.
Associate Professor Haris Charalambous
of the Department of Electrical Engineering, Computer Engineering, and Informatics, leads the research unit
CyIRG (Cyprus Ionospheric Research Group)
. His proposal titled 'CYRISSA - High-Range Cyprus Ionospheric Radar' has secured funding of 700,000 euros.
Furthermore, it's important to highlight that two more proposals, submitted within the context of RIF's Strategic Infrastructure call, with the Frederick Research Center as the coordinating body for developing Strategic Research Infrastructures, along with a third proposal in which they play a significant research collaboration role, have undergone assessment by scientific committees and have been chosen for the second evaluation phase.
Frederick University boasts one of the highest indicators of scientific knowledge production in Cyprus, as evidenced by reputable analyses. The University consistently and systematically works towards sourcing and leveraging funds through competitive research programs. Over the past decade, it has engaged in more than 200 research projects, establishing cutting-edge laboratories across all its areas of activity, many of which have gained international recognition. Fields such as Engineering, Information and Communication Technologies, Environmental Sciences, Health Sciences, Education, and Sustainable Energy Systems are just a few of Frederick University's multifaceted research domains.