ANNOUNCEMENTS
On-campus job opportunities for students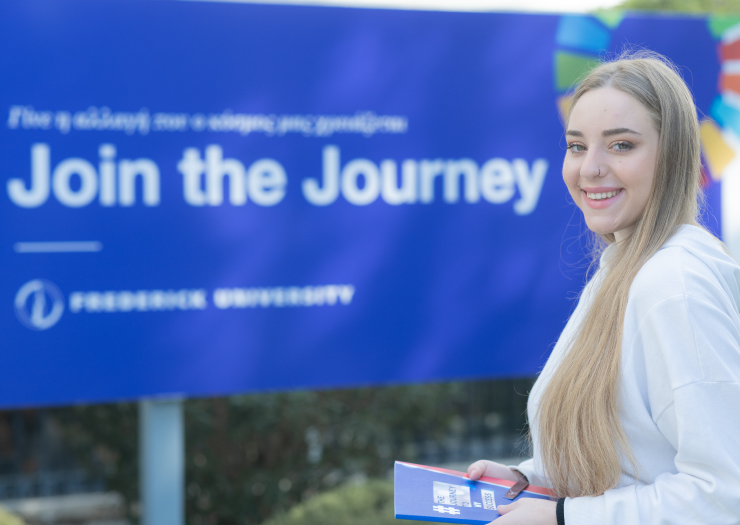 ENG text follows
Θέσεις Εργασίας στο Πανεπιστήμιο για φοιτητές/τριες

Το Γραφείο Σταδιοδρομίας του Πανεπιστημίου Frederick δέχεται αιτήσεις για το Χειμερινό εξάμηνο 2023-2024, από φοιτητές/τριές του, προπτυχιακού, μεταπτυχιακού ή διδακτορικού επιπέδου, για ωρομίσθια εργοδότηση στις διοικητικές του υπηρεσίες, η αμοιβή της οποίας θα καταβάλλεται υπό μορφή αποκοπής από τα δίδακτρα. Οι ενδιαφερόμενοι/νες φοιτητές/τριες θα πρέπει να συμπληρώσουν την αίτηση εργοδότησης και να τη στείλουν στο careersoffice@frederick.ac.cy με Θέμα τη θέση για την οποία ενδιαφέρονται.
Μπορείτε να δείτε όλες τις διαθέσιμες θέσεις εργασίας εδώ.

On-Campus Job Vacancies for Frederick University Students

Frederick University Career Office accepts applications for the Fall Semester 2023-2024, from undergraduate, postgraduate or doctoral students, for part-time employment at its administrative services, the payment of which will be paid in the form of deduction from the tuition fees.
Interested students must fill in the employment form and send it via email to careersoffice@frederick.ac.cy, referencing the position they are applying for.


View all available positions here.