News
Announcement of a full Scholarship in BSc Maritime Studies offered by Fameline Holding Group Ltd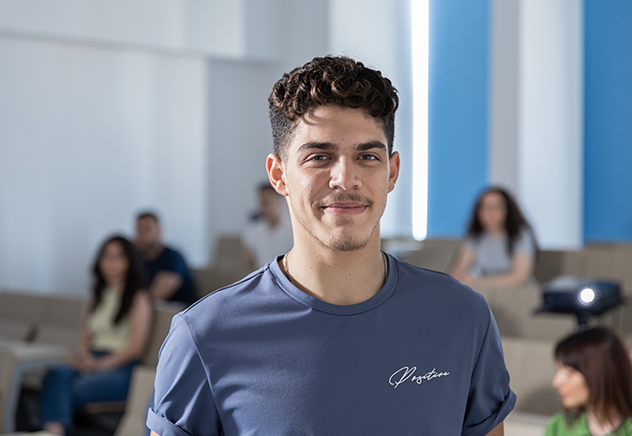 Fameline Holding Group Ltd is awarding one (1) full scholarship for the entire duration of studies (4 years – 240 ECTS) in Frederick University's undergraduate program of study
BSc in Maritime Studies
for the academic year 2023-24.
The scholarship will be awarded based on socioeconomic criteria, as well as the academic performance of candidates.

Candidates are advised to go through the terms and conditions of the scholarship and ensure they meet the criteria before the completion and submission of the application.
For more information and clarifications, please get in touch with the Admissions Office via email at:
adminfo@frederick.ac.cy
or by phone at 22394394 (Nicosia), 25730975 (Limassol).
SCHOLARSHIP
For the academic year 2023-2024 the following scholarship will be awarded:
-
One (1) full scholarship to a new incoming undergraduate student in Frederick University's BSc in Maritime Studies. The scholarship will cover the tuition fees of the entire program of study (4 years)
TERMS AND CONDITIONS

1. The scholarship will be awarded on the condition that the selected candidate meets the admission criteria of the program
BSc in Maritime Studies
.
2. Eligible applicants are individuals coming from families with a per capita family income of up to €15,000. In calculating the per capita income, the parents and dependent children of the family are considered. (Dependent children include children under the age of 18, or above the age of 18 who are in full-time education or mandatory military service).
3. Eligible scholarship applicants are:
- People who hold Cypriot citizenship and/or are citizens of a member state of the European Union, provided that for three years, before the start of their studies, they have resided in Cyprus for a continuous period of at least thirty (30) months and continue to reside in Cyprus during the period of submission of their application.
- People who are not Cypriot citizens or citizens of member states of the European Union, provided that they reside permanently in Cyprus and have graduated from a Secondary School in Cyprus.
4. Only individuals who are registered or will be registered as new, first-year students in the academic year 2023/24 are eligible to apply. Transfer students are not eligible to apply.
5. Scholarships are not retroactive, nor can they be combined with any other scholarship or discount offered by Frederick University.
APPLICATION SUBMISSION

1. Interested candidates are required to complete the
scholarship application form
.
2. The completed applications with the required documentation should be submitted electronically at
adminfo@frederick.ac.cy
by Monday, 11th of September 2023.
EVALUATION, SELECTION PROCEDURE, AND RESULTS

All duly completed applications that are submitted within the set timeframe and are accompanied by the required documentation, will be evaluated by a Selection Committee, appointed by Frederick University and Fameline Holding Group Ltd.
Applications will be ranked according to a scoring system that is based on socio-economic criteria and the academic performance of the candidates in secondary education.